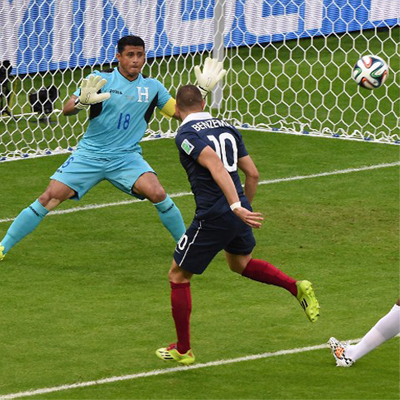 The controversial goal-line technology was used on Sunday to determine an own goal by Honduras 'keeper Noel Valladares, in the match between France and Honduras at the FIFA World Cup 2014.
After Benzema's initial shot hit the left crossbar, the ball crawled back to the Honduras 'keeper and was taken by surprise as he unintenionally put the ball in his own net. The controversial part was that the goal was first dissallowed and then granted to the Les Blues, following use of the new technology. Honduran coach Luis Fernando Suzrez was bemused by the decision and was involved in an intense discussion with French coach Didier Deschamps.
Goal-line technology is a method used to determine when the ball has completely crossed the goal line with the assistance of electronic devices and at the same time assisting the referee in awarding a goal or not. The objective of goal-line technology (GLT) is not to replace the role of the officials, but rather to support them in their decision-making.