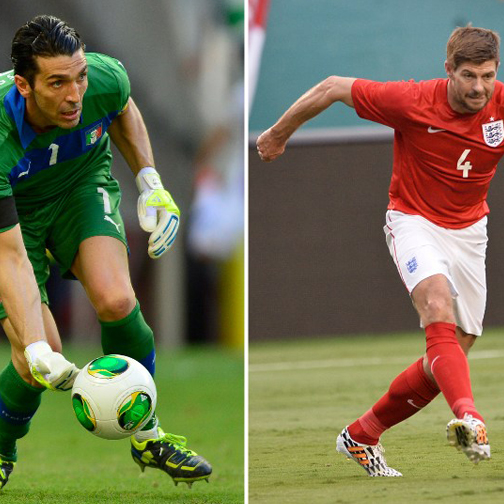 England and Italy begin their World Cup campaigns in the suffocating humidity of the Amazon jungle on Saturday while FIFA reel from ongoing blundering referees and Spain lick their wounds.
As well as the oppressive climate in Manaus, once the bustling centre of Brazil's 19th century rubber industry, both England and Italy will have to contend with a playing surface condemned as not fit for purpose by a players union.
However, England boss Roy Hodgson said he was happy with the surface having seen it first hand on Friday.
"We'll be happy to play on that pitch. It'll play well and will suit both teams. The grass is short, the pitch is flat, and we should be able to play good football on it," said Hodgson.
England and Italy last met in the quarter-finals of the 2012 European Championship in Kiev, when Italy prevailed on penalties after a 0-0 draw that they largely dominated.
England have confirmed that striker Danny Welbeck will be fit to play after recovering from a thigh injury.
While Hodgson's team is packed with young talent, the Italian outfit of coach Cesare Prandelli has a raft of experience with 35-year-old Andrea Pirlo, the mastermind of their 2006 World Cup triumph, pulling the strings from midfield.