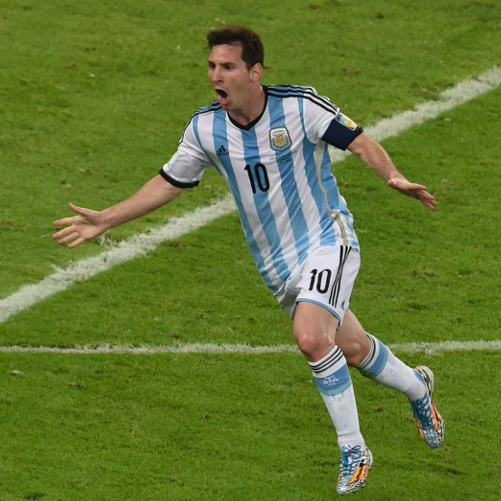 Brazilian security services on Wednesday detained a man who sneaked into Argentina's World Cup training camp to seek Lionel Messi's autograph, witnesses said.
The 33-year-old Brazilian was spotted jumping onto the pitch as more than 200 journalists gathered for a team press conference at the America stadium near Belo Horizonte, an AFP photographer said.
Last week, the same man was pictured receiving a t-shirt from Messi after cleaning his boots at the training camp. The man told police he wanted to get the shirt signed.
The man was seen crying as security forces forces led him away.