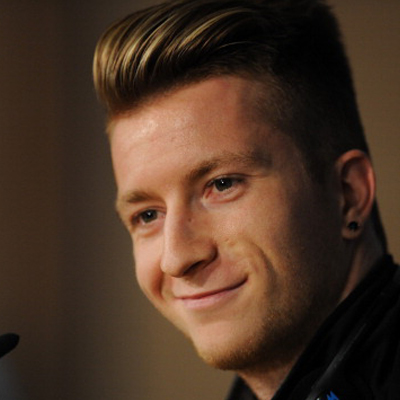 With just a few days left into the FIFA World Cup, Germany's attacking midfielder Marco Reus was ruled out of the squad for the tournament because of an ankle injury sustained in a 6-1 friendly win over Armenia.
The German Football Federation said that Reus suffered a partial ligament tear in his left ankle in the friendly match on Friday and would miss six to seven weeks before he can resume training again.
According to Sport24, Germany coach Joachim Loew said that it is extremely regrettable for Reus as well as for them, adding that the winger was in excellent form, making an outstanding impression in the training camp and in both the friendly matches against Cameroon and Armenia.
Loew added that Reus exuded enthusiasm for the game and played a central role in Germany's planning for Brazil.
Sampdoria defender Shkordran Mustafi has reportedly been called in as a late replacement for the Borussia Dortmund star.
Reus said that a dream is ended from one second to the other, but he has to look forward now, approach his recovery professionally because he has to keep going, adding that he would come back even stronger than before.
The winger further added that he sends his best wishes to the team and hopes that they can also achieve their aim without him.
Meanwhile, Mesut Ozil, who was one of several teammates to offer messages of support for the Dortmund player, said that there are moments no words can describe, asking Reus to 'chin up'.
Moreover, skipper Philipp Lahm, who has recovered from an ankle injury, said that it is very better, adding that the German squad would miss Reus.