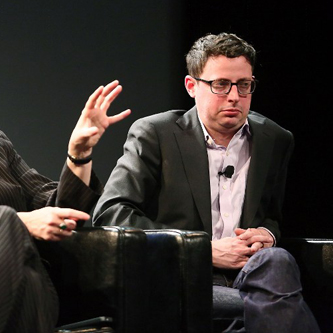 American political blogger and statistician, Nate Silver, who has been forecasting results in political elections and sporting contests for years, has reportedly turned his attention to the ongoing FIFA World Cup.
Silver, who correctly predicted the winner during the last US presidential election in all 50 states, has developed a predictive model called the Soccer Power Index (SPI), which goes through huge amount of data to rate every team's chances on a match-by-match basis.
According to News.com.au, Silver said that technically SPI is two ratings systems rolled into one, with one system based solely on a national team's play and the other that reflects a composite of player ratings for what SPI projects to be a team's top line-up.
Silver's SPI gives Brazil a 99.4% chance of progressing in Group A and a 94.8% chance of topping the group, while he has branded Group B as the 'group of death' with Australia guaranteed to crash out with a 92.2 percent chance.
Also Chile will advance along with Spain in Group B after defeating Holland to reach the semifinals.
Silver said that Group C is a flawed group of opponents and has predicted that Colombia should finish in first position, with Ivory Coast in second.
Meanwhile in Group D Uruguay is most likely to progress as per the SPI and England might expectedly make it through and in Group E, Silver's model gives Ecuador a 55.4% chance of making it to the knockout phase with French dominating the group.
In Group F, Argentina will progress to the knockout stage and Bosnia-Herzegovina also would be there in the top two, while Group G sees Germany with a 88.9% chance having a likely chance to advance.
In Group H Belgium and Russia have been predicted to progress without much trouble.
Moreover, Silver's SPI has given Brazil a 45.2% chance of winning the World Cup, given their ground advantage alongside all the other data, ahead of ahead of Argentina (12.8%), Germany (10.9%), Spain (7.6%) and Chile (4.2%), the report added.