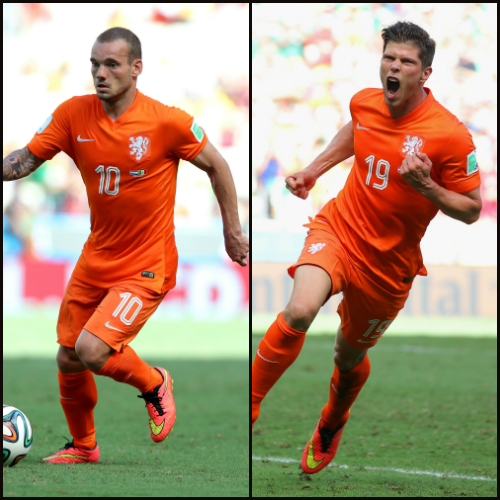 LIVE UPDATES:
FULL TIME:
After a great struggle in an exciting match, the Dutch make it through to the next round.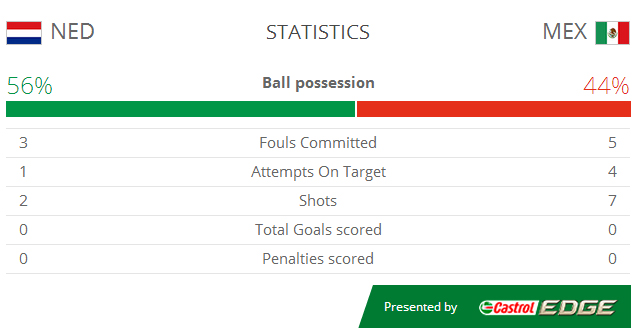 90 + 5' Aquino takes a shot on target, but it's blocked by the keeper.
90 + 4' GOAL! Huntelaar takes the penalty. And it's a goal! Netherlands now lead 2-1 with minutes left in the game.
Huntelaar scores from the penalty #NED 2-1 #MEX http://t.co/Ohtzo50gSZ

— Football Vines (@FootballVines) June 29, 2014
90 + 2' Netherlands have been given a Hail Mary moment as they are granted a penalty. Marquez gets a Yellow Card.
90' A whopping 6 minutes of added time has been alotted.
90' Aguilar concedes a free kick.
87' GOAL! With just 3 minutes to spare Wesley Sneijder​ equalises the score, making it 1-1.
SNEIJDER #NED 1-1 #MEX http://t.co/ElhLaR48lP

— Football Vines (@FootballVines) June 29, 2014
84' The Mexican keeper continues his fine form as he makes a crutial save, even though the try was ruled offside.
84' Netherlands swings in the corner, but there are no rewards.
82' Salcido commits a foul.
80' As play resumes, Indi concedes a free kick.
77' The second official cooling break begins. The match will resume in 3 minutes.
76' Huntelaar comes off the bench to replace Netherlands captain van Persie.This could be more trouble for the Dutch.
75' Hernandez comes off the bench to replace Peralta for Mexico.
72' Sneijder takes a shot but it's off target.
72' Mexico while attacking is also playing a good defence, trying to sustain their 1-0 lead.
70' Robben takes the corner kick.
69' Aguilar gets a Yellow Card.
67' Peralta takes a shot for Mexico but is ruled offside.
64' Even though the Netherlands are attacking more and more, Mexico keeps the pressure on.
62' Robben makes a great effort, just hitting the pole. Netherlands need at least an equaliser or Mexico go through to the next round.
61' Goal scorer Dos Santos comes off to allow Aquino his time on the field.
60' Sneijder takes a shot but it flies above the net.
53' Sneijder takes a shot on target, but Reyes blocks it.
52' Salcida concedes a free kick.
51' Marquez takes a shot on target for Mexico.
48' GOAL! Dos Santos ends the dry spell and scores for Mexico
GOAL!! Giovani Dos Santos #MEX 1-0 #NED http://t.co/RgFiSlfnNy

— Football Vines (@FootballVines) June 29, 2014
HALF TIME
So far Mexico have attacked more, although van Persie and Robben did make an impressive run for the Dutch.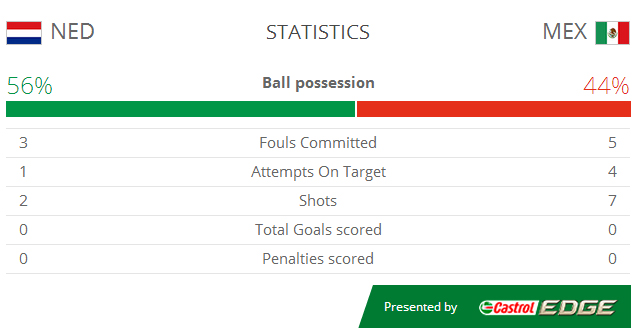 45+' Mexico still seem to be holding the game, even though the Dutch have more possession as the first half closes to the end.
45' 4 added minutes to the first half.
43' Indi concedes a free kick.
42' Mexico makes yet another strong and close attack on the Dutch penalty area. Cillessen manages to make the save.
40' Guardado commits a foul.
39' Dutch veteran Dirk Kuyt makes a great run into the Mexican penalty area but he fails to control the ball and Marquez clears the ball.
37' Sneijder takes a shot on target, but Rodriguez blocks the shot.
35' And the match resumes, with Mexico picking up where they left off.
32' We see the first ever cooling break in the history of the World Cup. Giving the players time to rest and recharge. It was announced by FIFA that this would happen during the Round of 16. There will be two official cooling breaks during this match, each will be three minutes long.
FACT: Robin van Persie has scored 17 goals in his 19 international matches under Louis van Gaal.
27' Robin van Persie makes his first foray into the Mexican penalty area, but his shot is off target.
24' Dutch keeper Cillessen seems to have his work cut out for him today. He'll have to be at the top of his game.
22' Mexico counter on a Dutch attack.
21' Herrera concedes a free kick.
FIFA FACT: The Netherlands have won both their previous two World Cup matches played on this date – both by a 2-1 scoreline. Meanwhile, Mexico's only previous World Cup match on this date also ended 2-1, with their Round of 16 defeat against Germany by that scoreline.
20' Herrera makes another try, the Dutch keeper seems to have his hands full.
19' Van Persie commits a foul.
16' Mexico misses yet another close attempt at a goal. If they continue like this the Dutch will have a tough time recovering. Herrera misses a shot.
14' Looks like the Mexicans have slightly more possession at this stage with Layun and Santos trying to create some room.
13' Giovanni Dos Santos makes a great try for Mexico, but the Dutch defence clears the ball.
9' Louis van Gaal forced to make an early change. Feyenoord comes in to replace the injured De Jong.
8' Aguilar of Mexico concedes a free-kick following a challenge by Robben.
6' Moreno commits a foul.
5' Layun tries once more, but he's off target again.
3' Mexico already attacking, Miguel Layun tries for a goal.
1' The whistle blows, and the match is under way!
* The teams come on to the field for the national anthems. The match will begin in a few minutes.
* The squads have been announced.
#MEX LINE-UP: Ochoa, Rodriguez, Salcido, Marquez (c), Herrera, Layun, Dos Santos, Moreno, Guardado, Peralta, Aguilar #NEDMEX #WorldCup

— FIFAWorldCup (@FIFAWorldCup) June 29, 2014
#NED LINE-UP: Cillessen, Vlaar, De Vrij, Blind, De Jong, Van Persie (c), Sneijder, Robben, Verhaegh, Kuyt, Wijnaldum #NEDMEX #WorldCup

— FIFAWorldCup (@FIFAWorldCup) June 29, 2014
* With Brazil and Colombia already through to the quarters, front runners the Netherlands will face off against underdogs Mexico in a while.
Runner-up at World Cup 2010, the Netherlands has quickly established itself one of the sides to watch in Brazil, having emerged spectacularly from a dangerous group, yet in last-16 opponent Mexico it faces a treacherous task.
Not only will the Dutch have to battle tenacious and streetwise foes, they will also have the elements against them in Fortaleza's Castelao stadium. Temperatures in the shade have regularly topped 30 degrees Celsius in the middle of the day, so their lunchtime kickoff against the North Americans promises to be one of the most draining slots in the whole tournament. Louis van Gaal's side has equipped itself superbly when tested previously, however. Spain was spectacularly hammered 5-1 in their opening game, while dogged Australia was seen off 3-2 in their second match. And the Oranje's perfect record was maintained when they dismissed Chile 2-0, ensuring they finished the group stage as the competition's most prolific side.
Ahead of this test Nigel de Jong, Daley Blind, Arjen Robben and Stefan de Vrij all trained separate from the group with minor knocks, though they are expected to be fit, while Robin van Persie makes his return from suspension. Leroy Fer is definitely missing, however, and there are doubts over Bruno Martins Indi, who is suffering from concussion.
In Mexico it faces a dangerous opponent. Wins over Cameroon and Croatia proved the qualities of Miguel Herrera's side, which also showed a steely face when it held the hosts to a scoreless draw. That match against Brazil also took place in Fortaleza, so the Mexicans have some idea of what to expect from Estadio Castelao, though with an earlier kickoff, conditions will likely be tougher for a team that has so far played an intense pressing game.
Read The Full Match Preview Here
The Netherlands Team Profile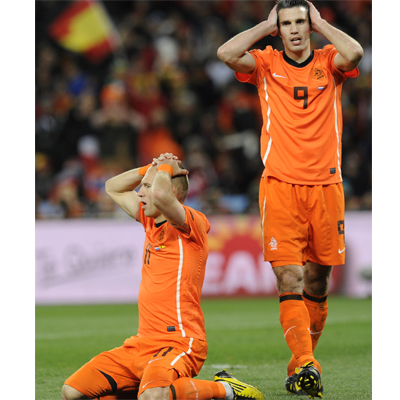 The Dutch are proving their worth as they won all of their group matches. The best of those three victories was the one against Spain in their opening match. No one expected Netherlands to thrash the former world champions Spain 5-1. In three matches, the Dutch went on to score ten goals and conceded only three. After having a fantastic group stage, they face Mexico in the Round-of-16.
Generations of gifted Dutch players have tried and failed despite producing exciting, attractive football. The Netherlands did however win the 1988 European Championships when a side featuring Marco van Basten, Ruud Gullit, Ronald Koeman and Frank Rijkaard conquered the continent in Germany. Even the legendary Johan Cruyff, a three-time European player of the year couldn't carry the Dutch over the World Cup winners line despite coming agonisingly close in 1974 when they crashed in the final to hosts West Germany. The Netherlands totally cruised through qualifying, banging home 24 goals and making the cut with two games to spare way ahead of Turkey, Romania and Hungary.
Players To Look Out For: Robin van Persie, Arjen Robben,
Coach Louis Van Gaal stripped Wesley Sneijder of the captaincy and handed it to Robin van Persie, and has said he prefers a youngster ready to bust a gut. Shaking up the system by creating competition between your biggest egos looks a risky strategy, but taking over after Bert van Marwijk's Euro 2012 meltdown meant Van Gaal had to make some kind of statement. In the centre of his defence Feyenoord pair de Vrij and Martins Indi are promising, but are untested against the very best. But they do have two top 'keepers in Tim Krul and Michel Vorm.
The Dutch may well go deep into the competition again, but they have drawn Spain and Chile, and they will need to hang on to their egos too.
Read The Full Team Profile Here
Mexico Team Profile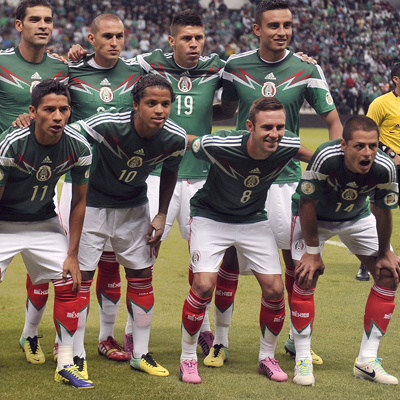 Mexico had a good group stage phase. They were equal to group leaders Brazil on points, but finished second on goal difference. When Brazil faced Mexico in the group stages, Mexico showed the hosts what their potential is. Guillermo Ochoa was the hero of that match as he produced a number of spectacular saves and denied Brazil from scoring. After having a good group stage, they face Netherlands in the Round-of-16. It will be tough for the Mexicans as the Dutch won all of their group matches, which included 5-1 thrashing defeat of Spain in their opening match.
Previous coach De la Torre had, to his credit, put Mexico back on track after their last 16 elimination at the hands of Argentina during the 2010 World Cup. After that, however, Mexico went all wobbly in the final group phase where their team spirit went west and their wing play which had been excellent up until then, fell flat. They suffered home draws against Jamaica, Costa Rica and a home defeat to Honduras at the Aztec Stadium.
This dreadful slog through the final group cost the job of three coaches as De la Torre, Luis Fernando Tena (1 match) and Victor Manuel Vucetich (2 matches). Herrera stepped in after winning a second straight championship with America and Mexico should be a much more serious bet for the World Cup, where they have been drawn with the hosts Brazil, Croatia and Cameroon. This is a trickier group thank it may seem, but Mexico will be confident of making through to the last-16, as they have done at the last five World Cups. And if the Aztecs make it to the quarters, as they did in 1970 and 1986, then Miguel 'El Piojo' will be the hero of an unlikely comeback this time around at Brazil.
Read The Full Team Profile Here