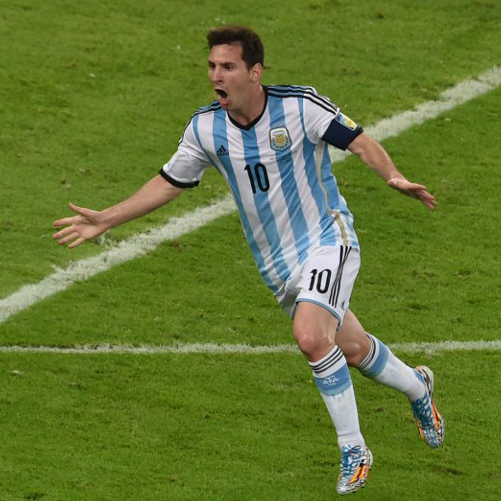 FULL-TIME Thanks to Lionel Messi's magic, Argentina have scraped through to a 2-1 win here. Bosnia were very spirited throughout, and actuallly dominated the first half before Ibisevic raised hopes with a goal in the 84th minute
90 + 2' Argentina are doing well to keep the ball away from Bosnia
90' They get three extra minutes, but its Argentina on the attack. Messi goes for an impossible goal and is cut off
87' Messi gets his achilles heel kicked in by Visca. That should have been a foul
86' This is Bosnia-Herzegovina's first ever World Cup goal. Meanwhile, Aguero has been substituted for Biglia
84' GOAL! It's Bosnia's first goal and the Argentinian defence has been breached. It's the substitute Ibisevic. The ball just went through the Romero's legs!
82' ALMOST A GOAL! Messi charges forward with amazing velocity, playing in Aguero on the left. Aguero passes to Higuian, but the goalkeeper stops it
80' Argentina are slowing down the game now, and some Bosnian fans are leaving. They had their moments but ultimately it was Messi magic that undid them.
77' Messi coaxes a good ball over the top for Higuian, who can't make much of it
75' Haris Medunjanin comes in for Zvjezdan Misimovic for Bosnia, who had drifted away after a bright start.
73' Lionel Messi's goal has invigorated Argentina, who are now attacking much more vigorously
72' Bosnia are chasing the game now, coming back from 0-2 down is very unlikely
71' Vedad Ibisevic has been substituted for Mensur Mujdza, and Hajrovic finally leaves to make way for Visca
69' Argentina get a free kick, but its too far from the goal to materialize
66' The crowd is cheering, singing the Argentinian anthem
65' GOAL! The goal the world wanted! At last an explosion of the exceptional from Lionel Messi. Messi cuts through the Bosnian defence - 2 defenders - and hit the right crossbar. The ball ricocheted into the goal.
62' Too high, Messi tries to curl in the free kick but it flies way over the goal
62' Argentina get a free kick
60' Messi's been well marked tonight. He has been unable to get past the Bosnian defence crowding around him every time he gets near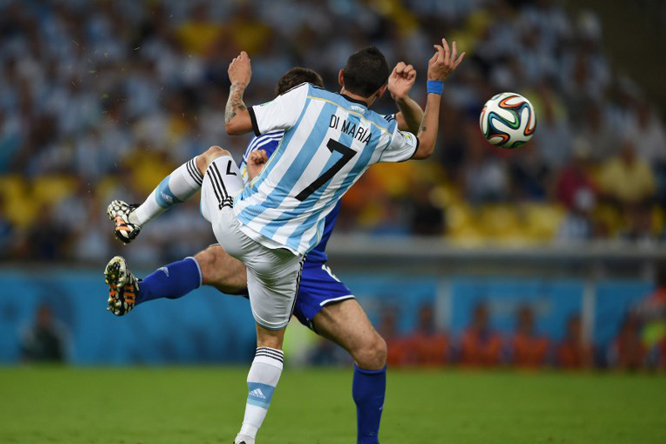 58' Bosnia' Janic gets a deep corner which Bosnia can't take advantage of, its kicked over the goal
55' Most of the action so far has been concentrated down Argentina's half. While Argentina are getting men forward to attack, they seem to have no idea what to do once they near the goal
53' Aguero again sends Messi's pass into orbit.
51' Bosnia's Hajrovic got a pass from the centre which he aimed well, but right into the hands of the Argentinian keeper Romero
49' Hajrovic takes aim from a 25 yard free kick, and his effort sneaks through the gap created by Di Maria. However, Romero gets in position to catch.
48' Argentina have reverted to a more conventional back four with Campagnao out of the game. He was substituted by Fernando Gago.
47' Gonzalo Higuaín is in for Maxi Rodriguez
We are back for the second half.
STAT: Argentina are 26 wins, 1 loss in all World Cup games where they have led at half-time. Good news.
HALF-TIME If not for the own goal, it's been Bosnia's half. Argentina have struggled with both attack and defence and are lucky to be 1-0 up
44' Messi attempts to get through the Bosnian wall of defence, he beats three challengers, but then gets surrounded and dispossessed
44' Argentina still has the majority of the possession at 56%, but its down from the mid-sixties.
43' This is what Maxi Rodriguez missed out on, which he did so well in 2006:
41' A firm pass from the right flank is met with a header, which the Bosnian keeper does well to keep out
38' He's recovered now even as Argentina continue to struggle
37' Bicakcic is taken down by an unwilling forehead smash from Aguero, after the pair both went up for a high ball
34' Another poor final pass and the Argentinian attack has really broken down. Bosnia look more and more likely to score a goal.
32' A Bosnian midfielder launches a kick at the goal from the centre but it flies over the goal. Argentina's defence has barely held up so many times in this game so far
30' Maxi Rodriguez accepts a pass from Messi but launches it into orbit instead of at the goal. Argentina have been poor in attack, or rather more disinterested ever since they went 1-0 up.
27' Bosnia are doing well to target the Argentinian back line so far
25' M Rojo of Argentina gets a yellow card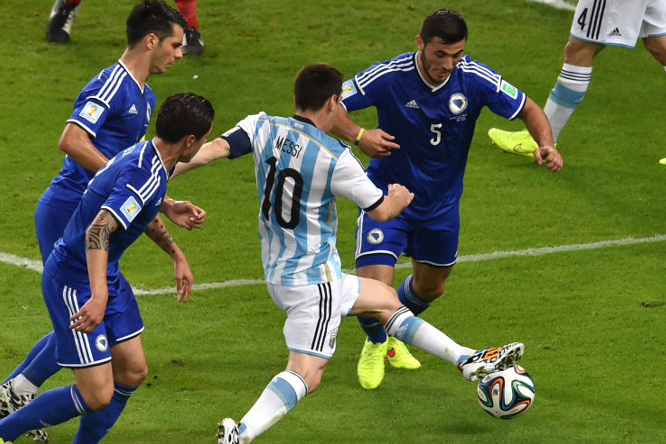 23' Messi is looking very hesitant with the ball tonight
22' Bosnia are exploiting the weakness of the Argentinian defence so far. It's been an absorbing 22 minutes. Bosnia look capable of scoring a goal
18' Bosnia are doing very well to keep possession in the last few minutes, but they are merely passing around the ball in their defence
15' Misimovic is becoming aggressive, but he just got fouled by an Argentinian midfielder
14' Brilliant save by the Argentinian keeper after a Bosnian forward mad-charges towards the goal and attempts to kick the ball into oblivion. Misimovic is the man.
10' Maschareno is getting a lot of the ball in the midfield at the moment. Bosnia are doing well.
8' So far in this World Cup, the team that has opened the scoring inside the opening 10 minutes has gone on to lose. That is encouraging for Bosnia, but is it shallow encouragement in front of a far superior team?
6' Bosnia win a corner on the right but fail to pick out a man in the centre
That was the third own goal of the tournament already, in the 11th match
3' GOAL! OWN GOAL. That was more of a fluke, as a kick from the left flank by Messi was met with a header which deflected onto Kolasinac's foot who kicked it into the goal
1' This is the first game in the Macarena since 1950.
KICK OFF: The whistle has sounded and Argentina begin
The World Cup is significant for Messi. He has been criticised for his relatively poor international record. At 27, this might be his last World Cup at his peak.
The national anthems are over and we are almost good to go
The national anthems of the two teams are underway
Mind you this is the first time Bosnia-Herzegovina are in the World Cup
Argentina stride into Brazil's Macarena. The rivalry restarts here.
The two teams head out to the middle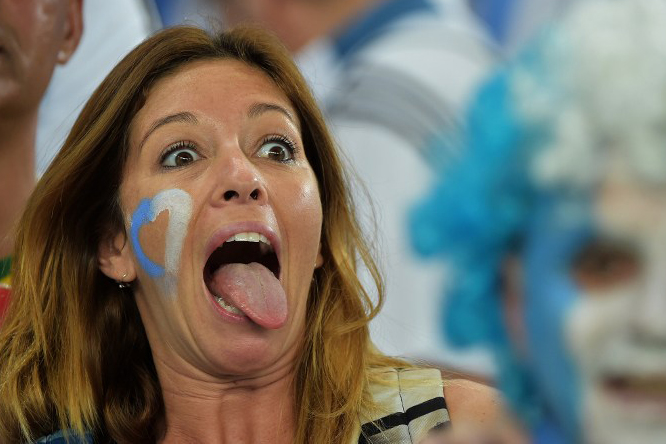 STAT: Lionel Messi has scored 18 goals in his last 17 games
The live widget for the game is here:
Here are the team lineups: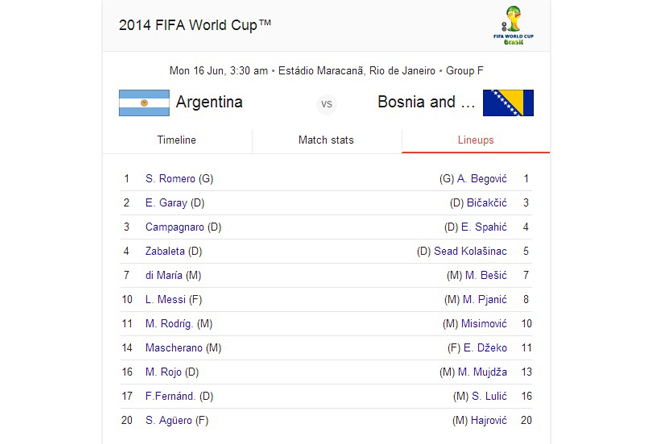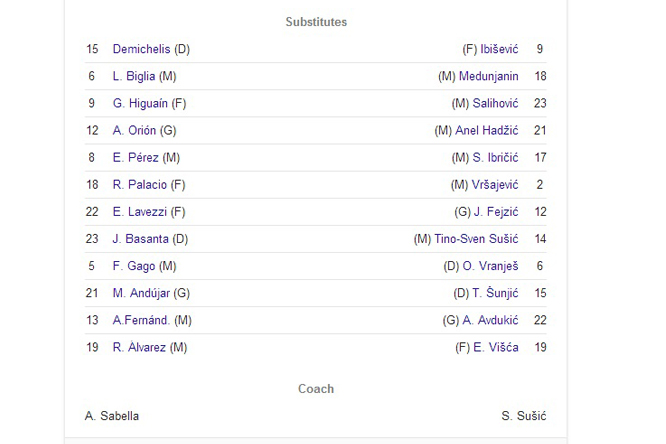 Argentina have their hopes pinned on Lionel Messi as they begin their 2014 World Cup campaign. Their first match is against relative lightweights Bosnia-Herzegovina, but coach Alejandro Sabella will know that they need more than just Messi magic in order to clinch the World Cup after 24 years.
Against Bosnia-Herzegovina, attack will be the best form of defence for Argentina with a fluid frontline that is likely to see Sergio Aguero in a central role, Messi drifting in from the right and Gonzalo Higuain starting on the left of the front three if he recovers from an ankle problem. For the whole match preview for Argentina v/s Bosnia-Herzegovina, click here
Anyway, the Argentina national football team is one of strongest teams from South America. Argentina has appeared in four World Cups. They made it to the first ever final in 1930, but lost 4–2 to Uruguay. Argentina won their first ever World Cup in 1978, as they defeated the Netherlands 3–1. Diego Maradona led Argentina towards their second World Cup glory in 1986. Argentina won a 3–2 against West Germany. Argentina have a successful record in the Copa América as they won it 14 times. They also won the 'extra' South American Championships in 1941, 1945 and 1946. In 1992, the team won the FIFA Confederations Cup and the Kirin Cup. The Argentine Olympic team won the Olympics football tournaments in Athens 2004 and Beijing 2008. Argentina,along with France, are the only two national teams that have won the three most important men's titles recognized by FIFA: the World Cup, the Confederations Cup, and the Olympic tournament. Read the whole Argentina team profile here
Bosnia-Herzegovina, on the other hand, feel their task is already complete having merely qualified for their first international finals, meaning the Dragons (the Zmajevi) can go out and play at Brazil 2014 without pressure. Read their entire team profile here
Here are some key statistics for the Argentina-Bosnia encounter
Argentine players also laughed off criticism of their supposed defensive weakness on Thursday and vowed there would be no repeat of their 2010 World Cup quarter-final thrashing by Germany. You can read the whole story here
Meanwhile, DNA's own astrologer Greenstone Lobo thinks Argentina will win the World Cup courtesy of some Messi magic. You can read about his views here