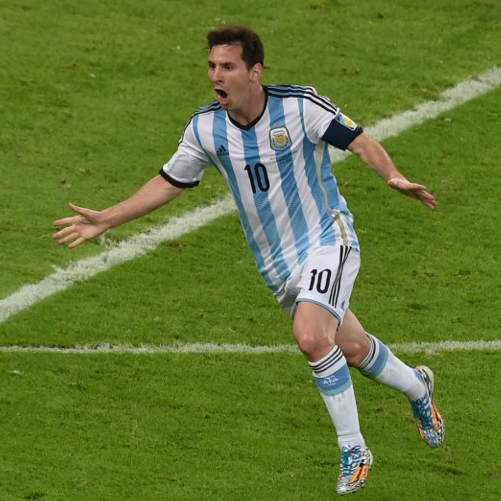 The group stages of the Brazil World Cup are over and out. The tournament has seen many highs, lows and shocks.
Till June 26, goal scoring average has been 2.83 with a total of 136 goals scored. In 2010 World Cup - 101 goals were scored in the first stage (per match average of 2.1).
Teams from the Americas have performed well. 8 out of 10 nations have advanced to knock-out stage. Honduras and Ecuador failed.
Uruguay and Belgium, the teams considered dark horses, have qualified. Belgium topped group H and won all three group stage matches securing nine points.
Greece and Algeria qualified for the first time to knockout stage. Costa Rica beat two former champions (Italy and Uruguay) and drew with England to top group D.
For the first time, three teams from CONCACAF — US, Costa Rica and Mexico — have qualified to the knockout round.
James Rodriguez (Colombia) is now the leading goal-scorer of the tournament with five goals. Earlier, Lionel Messi (Argentina), Neymar (Brazil) and Thomas Müller (Germany) were tied for the title of top goal scorers with four goals each.
The group stages have seen two hat-tricks: by Thomas Müller (Germany vs Portugal) and Xherdan Shaqiri (Switzerland vs Honduras).
Lionel Messi has the most number of man of the matches (3).
Title holders, Spain, eliminated after two consecutive losses in what has been regarded as one of the shocks of the competition.
1966 champions, England eliminated at the group stage, first time since 1958.
Four time champions, Italy eliminated having scored only 2 goals, the least in a World Cup since 1966.
Christiano Ronaldo-led Portugal also eliminated due to goal difference.
No team from Asia qualified for the next round. These teams achieved together only 3 points in 12 games.
The total number of yellow cards till now is 127 and the average yellow cards per match are 2.65. The number of red cards is 9.
The highest number of cards was given between France and Honduras (8).
Uruguay striker, Luis Suarez, who bit Italy's Giorgio Chiellini was barred for 9 games and suspended for 4 months.
Suarez's suspension is the harshest penalty for on-field action in World Cup history.
During the match between Russia and Algeria, advancing Algeria and eliminating Russia, in the 60th minute, a green laser was shone in Russian goalkeeper Igor Akinfeev's face while he was defending from an Algerian free-kick. The free-kick resulted in a goal, much to the outrage of the Russian keeper, team and coach.