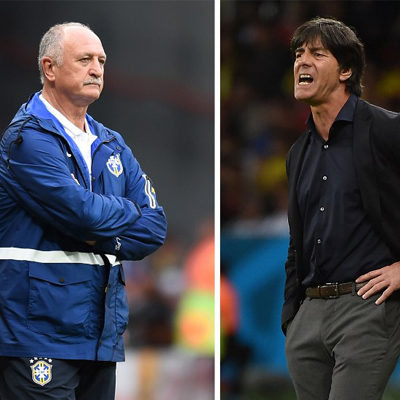 Looking at the current form of the Germans and the situation of the Brazilian team, it is likely that Germany will win the semi-final against Brazil.
1) No Neymar and Thiago Silva: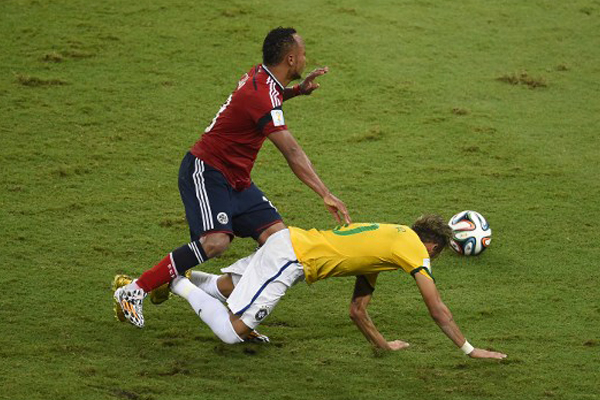 AFP
It is like the worst nightmare for Brazil as two of their most important players, Neymar and Thiago Silva won't play a part in the semi-final clash against Germany.
Thiago Silva received his second World Cup booking against Colombia in the quarter-final round, which resulted in his exclusion from the team for the semi-final round. In the same match, the entire nation witnessed a scene which they would have never wanted to see. Neymar, the star player of the team, broke his vertebrae after a challenge from Juan Zuniga on his back. With such a severe injury, Neymar will miss the rest of the World Cup.
The doctors claimed that if Juan Zuniga's kick would have been a few inches higher, Neymar would have found himself paralyzed.
Neymar has been Brazil's top goal-scorer so far in the World Cup. Also, Brazil have lost none of their last 10 matches in which Thiago Silva featured. Missing these two players will be huge blow for Brazil, which can be advantageous for Joachim Loew's Germany.
2) Pressurized Brazil: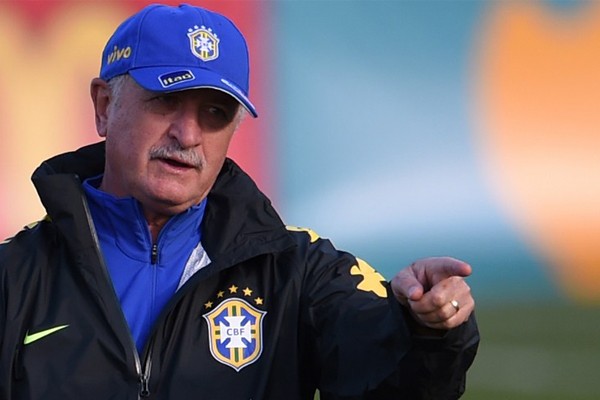 AFP
Luiz Felipe Scolari will be under tremendous pressure to deliver the record sixth World Cup to the nation. After helping them win their fifth World Cup trophy in 2002, the entire nation's expectations will be on his head.
Since Brazil are playing at home, they will fell the pressure to a greater extent as they won't be looking forward to disappoint the home crowd.
Since the start of the World Cup, Brazil were touted to be victorious. But with players like Neymar and captain Thiago Silva out of the match, Brazil will feel the heat against a strong German side. Brazil since the start of the World Cup have been inconsistent.
Though they won their matches and have reached to the semi-final round, they have had a stuttering performance. They had a difficult time against Croatia and struggled against Mexico in the group stage and against Chile in the Round-of-16. It will be a tough task for Scolari.
3) Germany stronger than ever: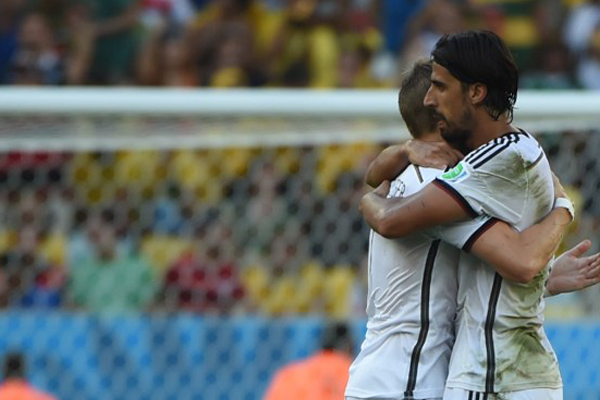 AFP
The German team have proved it to the world that they are a superpower in football as this is their fourth consecutive semi-final in the World Cup.
In 2002, when they reached the World Cup final, they played Brazil. But Brazil proved to be too strong for the Germans an went on to win the World Cup.
In the last two World Cups, Germany consecutively finished in the third place in the World Cup and this World Cup also they have made it to the semi's. In between those years, they also made it to the 2008 UEFA Euro final and 2014 UEFA Euro semi-final.
This proves that the Germans have been highly consistent with their performance. All the losses and consistent performance has made Germany a very experienced team which may prove to be beneficial for them against Brazil.
4) No proper replacement for Neymar: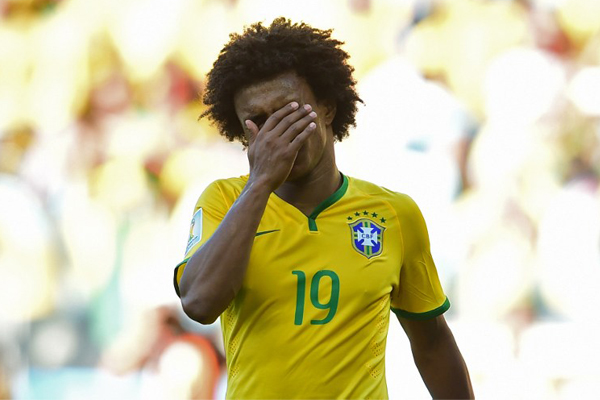 AFP
With their talisman Neymar out of the World Cup, it has become a headache for Luiz Felipe Scolari to find a replacement for Neymar. Willian is a possilbe replacement, but his performances so far haven't been convincing. Bernard can also be an option, but his lack of World Cup experience might become a problem. Philippe Coutinho and Lucas Moura are two such players who would have been a good replacement for Neymar. But despite having good performances with their respective clubs, they were dropped from the World Cup squad. It will really be a tough task for Scolari to find Neymar's replacement.
5) Failure of Brazilian forwards: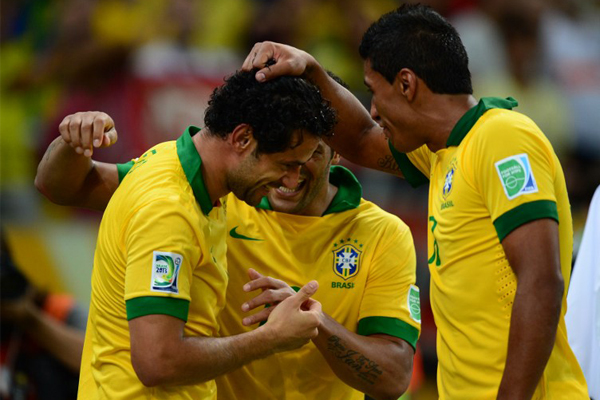 AFP
It has a major point of concern for Brazil. Failure of Hulk and Fred to get goals landed all the pressure on Neymar to do the scoring. Neymar alone has scored more goals than Hulk, Fred and Jo combined. With Neymer missing from the semi-final, it will be difficult for Brazil to score goals against a potentially stronger Germany.
Brazil face Germany on July 9 at Estádio Mineirão, in Belo Horizonte.