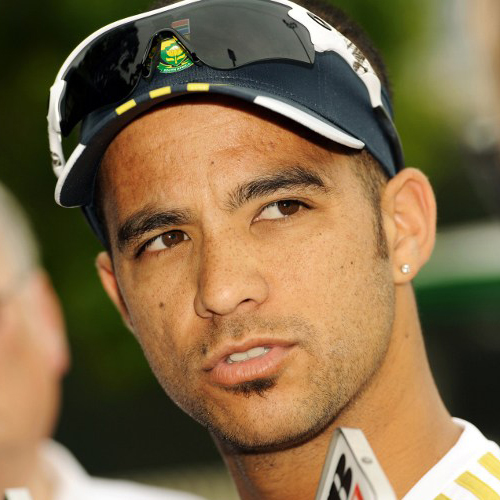 The second match of the night features Kolkata Knight Riders against Delhi Daredevils.
Kolkata have won the toss and will bat.
Kevin Pietersen is not playing this game either. Delhi say they don't want to rush him.
Nathan Coulter-Nile and Jaydev Unadkat are in for Wayne Parnell and Rahul Sharma for Delhi Daredevils
Gautam Gambhir, the KKR captain feels 150 is very defendable on this wicket
KKR batting
20:06 IST Saturday, 19 April 2014
The umpires come out onto the field
Now the Delhi players are out
Dinesh Karthik is still leading the side
Gambhir and Jacques Kallis are the openers (as usual)
One wide off the first ball. Mohammad Shami is bowling
Edged and taken! Kallis is out second ball of the innings, edging to second slip.
KKR 1/1
Manish Pandey is the new batsman
5 wides. Shami sprays it wide down the leg side and it goes for 5 wides.
Cut away behind point for two
Gambhir now on strike for the first time
Another wide down the leg side, just its not 5 wides this time
Banged into the ground and Gambhir leaves it outside off.
Very long first over, but a wicket to cheer about for DD. 10/1
Oh. Pandey nearly played at an outswinger and then took his bat away, it hit the edge and nearly carried to slip
Tickled to point for no run
OUT. Another wicket. Gambhir dabs outside leg and is out caught in the slips. That was coming.
Gambhir is gone for a duck
KKR 11/2
Placing the leg slip there was genius. The plan worked.
KKR 11/2 after 2 overs
Manish Pandey leaves outside off
Single off the 2nd ball
That came back sharply and Pandey just managed to keep it out
Wild delivery swinging away, too wide and called a wide
Pandey drives through the covers for two
Short and wide, Pandey clips it to third man for one
KKR 16/2 after 3 overs
Nathan Coulter-Nile into the attack, Manish Pandey lazily puts out his bat at the ball and doesn't get a nick.
Single to the off side
Robin Uthappa on strike
Quick single to mid off
KKR 18/2 after 4 overs
Shami continues
Nice shot through the on side for a ball of good length. One run
Tapped softly and they run a single
Too short from Shami and Manish Pandey pulls it away with disdain to the midwicket boundary
Another beautiful shot through the on side, Pandey gets two
Good delivery from Shami to end the over. Tucked the batsman up
KKR 27/2 after 5 overs
Jaidev Unadkat to bowl now
Bowls the first ball short and it lands in no man's land for a single
Steered to third man for one
Pandey flashes but misses, no run
KKR 31/2 after 6 overs
Jimmy Neesham comes into the attack
Very wide ball to begin with, even the keeper barely collected it
Short ball, sits up and Pandey smashes it over midwicket for four. That went to the boundary like a flash
Short again, but steered down to third man this time
Very wide and full, Uthappa smashes it through cover for four
KKR 44/2 after 7 overs
Pandey advances down Utthappa style, can only get a single on the on side
Short, slow ball, it came on very slowly, Pandey was through with the shot, it was a difficult chance for short mid on and he spooned it.
Smashed to deep mid wicket for one
KKR 50/2 after 8 overs
It's time for the strategic timeout
Jimmy Neesham concedes two off his first ball
Two singles follow
Two more singles follow
Oh. They almost ran a non-existent single and Utthappa almost got run out.
KKR 56/2 after 9 overs
Unadkat is back
Almost a run out again. Pandey was strolling back for the second and was miles out but the bowler could not collect the throw
Another single milked to the off side
Bludgeoned down the ground but the long on fielder dives to cut it off the straight boundary
Good length ball on off stump, Pandey put one foot forth and gave room. He however checked his shot at the last moment. A single results
KKR 63/2 after 10 overs
Pandey crashes Nadeem through the off side but the deep fielder cuts it off
Four. Down the track goes Pandey and smashes Nadeem through the on side for four
Four again. Similar shot, just a little squarer.
OUT! Bowled for 48 off 42 balls. He advanced down the pitch again but missed it and was bowled
KKR 75/3 after 11 overs
Shakib Al Hasan comes in, obviously with a script to be assertive against the bowling
Utthappa reverse sweeps and the fielder makes a hash of it, it goes for four
KKR 82/3 after 12 overs
Good lord. What has happened here!. The bowler tried to stop a quick single. He first misfielded. Then he hurled the ball wide of the keeper, who threw up his hands in frustration. A boundary results for no reason.
SIX! Shakib Al Hasan goes straight down the ground and it's into the stands.
Shahbaz Nadeem is taking a beating tonight
KKR 93/3 after 13 overs
Jean-Paul Duminy has been introduced
Utthappa gives room to smash that, but barely gets bat on it in the end
Dropped, or was it short? Robin smashed this to long on, where the fielder put in a desperate dive to catch it, but it just fell short.
Shakib waltzes down the track and lifts Duminy over extra cover inside out. The fielder in the deep did a really good job to save the four. Two runs.
Delhi have fielded well so far
KKR 99/3 after 14 overs
Shakib shimmies down the track. The bowler bowls it wide and Shakib can barely reach it. Gets an edge to third man.
100 up for KKR
SIX! Hit straight down the ground for six
Dismissed over the midwicket boundary for four. Almost went for six.
Yorked and he still gets a single to square leg. Oh, the wicketkeeper fails to collect the throw and then they try to run a second off the overthrow. There was then an appeal for run out which was referred to the third ump, but he was in.
KKR 112/3 after 15 overs.
Big over, 13 off it.
Scooped away to the square leg boundary for four.
Another scoop over square leg for four. Uthappa is getting into his groove big time
Yorker thumped away to the off side
Last ball gets slogged to long off for one. KKR 124/3 after 16 overs
From here, KKR will be disappointed at anything under 170
It's time for Delhi to regroup, and so we have a timeout
Jaidev Unadkat bowling his last over, single first ball
Shakib makes room and goes over extra cover again. Just a single.
Inswinging delivery outside off stump, half volley. Careened for four through point.
The faster they come, the faster they go
Slapped to long off and the fielder almost let it go through to the boundary
In the blockhole and Shakib can only get a single
Out. Uthappa is out caught on the deep midwicket boundary. Good innings from him. 55 off 41.
KKR 132/4 after 17 overs
Yusuf Pathan lumbers out to the crease. A fast bowler is on, which is not so good for Pathan
But Pathan smashes it to the midwicket boundary first bal, where the fielder tries very hard in vain to stop it
Single to long on
Slower, short delivery and Shakib pulls it to long leg for one
Ugly hoick from Pathan lands in between two fielders
Short and going down leg, Shakib pulls successfully this time for four.
KKR 144/4 after 18 overs
Mohammad Shami is back
What a shot by Shakib. Reverse-scooped a slower delivery for four
Yorker, but on off stump. Pathan digs it out and rushes for the single. 150 up.
Two balls left.
Almost a yorker, dug out to deep long on
Single straight down the ground
KKR 154/4 after 19 overs
Wide off the first ball. Nathan Coulter-Nile is bowling the last over
Single off the second ball, now Pathan on strike
Very good bowling, better fielding. Perfect yorker, Shakib dug it out. The bowler dived to stop the ball passing him. Dot ball.
Out. Full length ball from Nile, Pathan got down on one knee and tried to send it into orbit. Instead he inside edged it onto the stumps.
KKR 157/5
The new batsman, SK Yadav tries the weirdest reverse sweep and misses.
Now a chest-high full toss, the batsman tries another wild scoop. The ball gets top edged over short third man for four
Last ball is a low full toss. Yadav reverse-scoops it to the third man boundary.
That was some innovative batting in the end. A very good last over was spoilt by a beamer and some strange but effective shots from Yadav.
KKR have scored a competitive 166/5 thanks to a good batting effort.
Delhi innings
One wicket has fallen. Murli Vijay was run out without scoring.
Vinay Kumar is having a tough time with the ball
Karthik flays Vinay Kumar over the off side for four
Delhi 31/1 after 3 overs
Brisk start from Delhi, athough they have lost a wicket
Delhi are playing aggressively from the start
Mayank Agarwal is on fire. Hits Morne Morkel clean for four over mid off
Pulled a slow, short delivery over mid wicket for two
OUT. Bounced again, and this time Mayank can't clear the field, he holes out at square leg.
Delhi 39/2 after 4 overs
Agarwal's brief blitz is over
Vinay Kumar continues.
Thrashed to long leg for two
Dinesh Karthik is in, he gets a single to mid on
Two dot balls as Ross Taylor keeps finding fielders
Tucked away onto the on side for one
DD 43/2 after 5 overs
KKR play the trump card - well one of them. Shakib Al Hasan comes into the attack
Single to short cover
Single to deep midwicket
Four. Shakib bowls outside off, Taylor takes it from there and slog sweeps it to the square leg boundary
Wide again, but this time Taylor can't clear the off side field
Almost a run out. Taylor tried to pierce the off side field again, and failed. He set off for a single but was sent back just in time
Cut straight to cover
KKR 49/2 after 6 overs
End of the powerplay
Kallis is into the attack
Four. His easy pace gets flicked away to fine leg by Karthik
Kallis bowls a little short and on middle and leg, Karthik lofts it over square leg for six!
Again the wrong line, but this is just a single
Bowled. Now this goes straight through the gate and Ross Taylor is gone. That was a shot very unlike him.
DD 60/3 after 7 overs
Shakib continues, Karthik scores a single
Down the track and played to deep mid wicket for one. Duminy is in.
DD 66/3 after 8 overs
Karthik misses a low, fast delivery from Kallis
Inswinger of good length on middle stump, Karthik misses and that will be a leg bye
103 to win off 70 balls
Steered away for one to third man
Single to long on for one
Driven to long on for one. DD 71/3 after 9 overs
And it's time for the timeout
Piyush Chawla comes into the attack, now this could go either way
Slower short delivery pulled away in an ugly manner for one
Oh. Duminy was almost stumped. He missed a straight ball from Chawla and his foot barely made it into the crease.
SIX. Karthik goes big on the on side, on one knee. Six over long leg.
Four. Short and moving away and Karthik latches onto it to send it to the point boundary.
DD 84/3 after 10 overs
Dinesh Karthik is playing a gem. 42 off 28.
The wily Sunil Narine has finally been given the ball.
Cut away by Duminy and they get a quick single
Punched away to deep square leg for one
Oops. That kept low and Duminy nearly played on.
Delhi 88/3 after 11 overs
Huge appeal for LBW and in all honesty that looked plumb, but was turned down. Maybe an inside edge.
Single to short third man
Great shot. Duminy scoops a slow ball over the keeper for four. Dilscoop...almost.
Delhi 97/3 after 12 overs
70 needed off 8 overs
Swept away to square leg for one
Single to short mid wicket
DD 104/3 after 13 overs
Shakib Al Hasan gets hit by Dinesh Karthik for four
Two runs
Terrible misfield in the deep and another boundary results
Delhi 117/3 after 14 overs
13 runs off that last over.
OUT. Dinesh karthik is out LBW. He tried the reverse sweep and was trapped in front. Narine gets a big fish.
DD 118/4
Edged for four! Nothing the bowler or keeper can do about that
They are still trying the reverse sweep. This time it fetches the new man Manoj Tiwary a single.
Wide outside off stump, Duminy lets it go but is dismayed to see that it is not called wide.
DD 123/4 after 15 overs
Morne Morkel is back
Tiwary mistimes a cut to the sweeper
Duminy gets beaten by a ball that kicks up
OUT. Manoj Tiwary swished at a wide and short delivery outside off stump and found deep third man
Delhi 127/5 after 16 overs
Strategic timeout time. Both teams need it. Delhi a bit more.
Jimmy Neesham is the new batsman
Chawla comes back and bowls two dot balls. These are crucial dots.
Tucked away to the on side for one off the third ball.
Pushed into the leg side for one
The pressure is broken. Six off the fifth ball as as Neesham charges down the track and lofts it over long off.
Now he misses a leg break and looks confused
Delhi 135/5 after 17 overs
Morkel to bowl his last over.
Duminy swings and misses the first ball, 32 needed off 17
What a shot and what good fielding. Duminy picked a wide yorker out into the gap between gully and third man. The fielder made a really good stop. Duminy lost his bat and ran two without it.
Four! Smashed into the long off boundary for four
Too short and also called a wide. Perhaps more for line than for height as Duminy ducked.
SIX! This could be the clinching blow. Duminy bashed a short ball into the square leg boundary for six.
Six more. That is an astonishing shot. The ball was way outside off, and slow. Duminy followed it, then Dilscooped it over fine leg for six!
Now scooped over the wicketkeeper for four!
Delhi 156/5 after 18 overs
This was surely THE defining over of the match. What a display of batting by Duminy.
Great ball by Narine and Neesham missed it completely.
Another attempt at a reverse sweep. Duminy gets into a tangle but gets a leg bye.
Duminy tried to go big over the leg side and missed
Delhi 161/5 after 19 overs
Piyush Chawla to bowl the last over, Neesham misses.
OUT! Neesham has holed out to deep mid wicket and the match is not over yet folks.
That was a very unnecessary shot
Delhi 161/6
SIX! Duminy does it for the Devils! Launches Chawla into the leg side boundary for six!
What a game. And how good was Duminy?