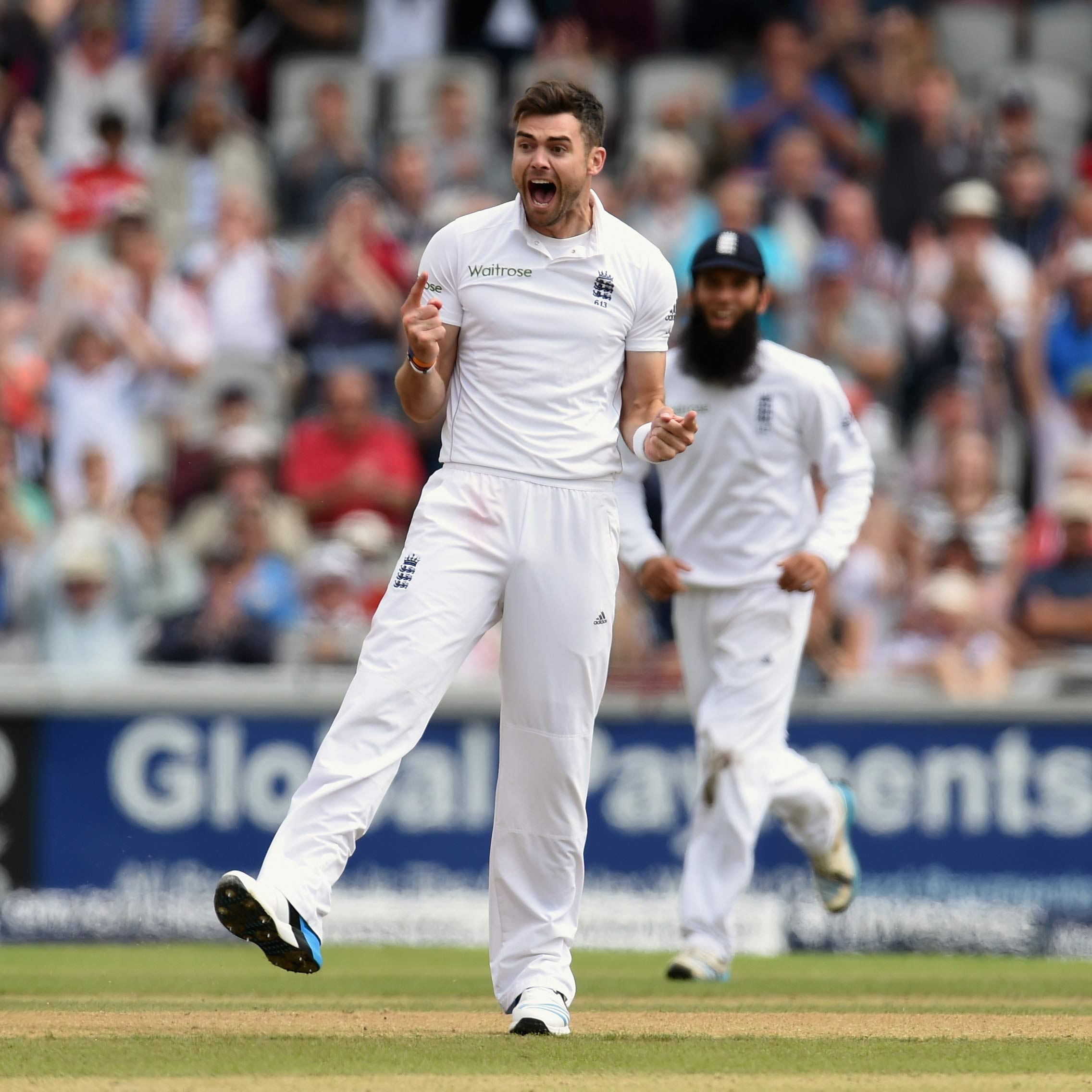 India were bowled out for 152 on the first day of the fourth Test against England at Manchester on Friday. The Indian batting performance was dismal at best, with several batsman falling by nicking balls to keeper, slips or gully through the 'corridor of uncertainty'.
However, India achieved a dubious record when six of their batsmen failed to score a single run. Six batsmen - Murali Vijay, Cheteshwar Pujara, Virat Kohli, Ravindra Jadeja, Bhuvaneshwar Kumar and Pankaj Singh - failed to open their account. They also ended up playing 39 balls between them. Stuart Broad in particular destroyed the Indian batting, taking 6/25.
There have been only three other instances where six batsmen of a team have scored ducks in a single innings. Never has that team gone on to win the match.
The first occured between Pakistan and West Indies at Karachi in 1980, when the Pakistanis were shot out for 128 in the first innings of the third test. Six of their batsmen - Shafiq Ahmed, Sadiq Mohammad, Majid Khan, Ijaz Faqih, Iqbal Qasim and Mohammad Nazir were dismissed for zero. For the West Indies, Sylvester Clarke and Colin Croft were the chief destroyers, taking 4/27 and 3/27 respectively. For Pakistan, the great Javed Miandad top scored with 60.
Incredibly, Pakistan drew the match, dismissing the mighty Windies batting for 169 before finishing on 204/9 in their second innings. Rain interruptions caused this thrilling game to end in a draw.
The second instance is of the famous South Africa-India test match at Ahmedabad in 1996. South Africa were chasing a target of only 170 to win, yet collapsed to 105 all out. The architect of the collapse was Javagal Srinath, who took a career-best 6/21 to annihilate South Africa with seam and swing movement. For South Africa, Andrew Hudson, Daryl Cullinan, Jonty Rhodes, Pat Symcox, Fanie de Villiers and Paul Adams all failed to score. This included South Africa losing their last six wickets for nine runs, as they collapsed from 96/4 to 105 all out.
Bangladesh v/s West Indies at Dhaka in 2002 was the third instance of six batsmen failing to score in an innings. Against a mediocre West Indies attack consisting of Pedro Collins, Vasbert Drakes, Jermaine Lawson and Daren Powell, Bangladesh made 139 in the first innings and 87 in the second. They also allowed West Indies to score 536 in their only innings of the match, thus losing by an innings and 310 runs.
During their second innings, Bangladesh collapsed from 80/3 to 87 all out - 7 wickets lost in just 7 runs scored! Though Mohammad Ashraful had been dismissed for 0 earlier, his teammates gave him strong company - Alok Kapali, Khaled Mashud, Enamul Haque, Tapash Baisya and Talha Jubair all fell without scoring. West Indies pacer Jermaine Lawson grabbed an astonishing six wickets for three runs in 6.5 overs!
When India made 152 on Friday, they also managed the highest score among all teams who had lost six batsmen for zero in an innings. It could be small consolation as England ended Day 1 on 113/3. A win for England in the fourth test would mean they cannot lose a series in which they were 0-1 down after the second.
For LIVE UPDATES of the ongoing fourth test between India and England, click here