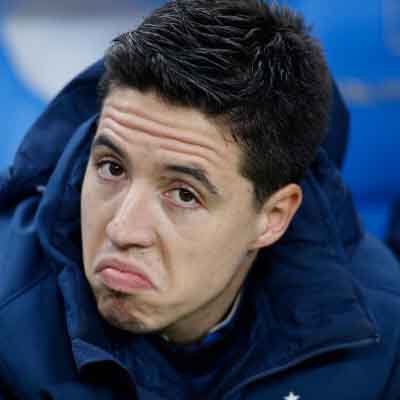 Samir Nasri, who recently won the Premier League with Manchester City, has been astonishingly snubbed from France's squad for the World Cup. The midfielder was an important player in the Manchester City squad and helped them achieve Premier League glory. The French midfielder has scored 7 goals and made 7 assists in 34 Premier League games for Manchester City. The decision from France's head coach Didier Deschamps to snub Nasri is astounding.
Deschamps' decision to leave out Nasri has left his girlfriend Anara Atanes furious, as she took on Twitter to express her frustration. She abused the French national football team and the head coach in a manner which cannot be expressed in print.
A second tweet by Anara, following the abusive one:
Lets just get this straight! Im not mad i get my bf for 2 months.... I just think theres a level of respect to be had!

— Anara (@_Anara_) May 13, 2014
Manchester City manager Manuel Pellegrini came out to support his player. Pellegrini on Nasri's exclusion, as reported by Daily Mail:
"The manager of France hasn't said about the list, but I can't believe Samir Nasri won't be in it because he was one of the best players in the Premier League and very important for our squad,' Pellegrini said after the Premier League victory on Sunday. It will be an important mistake if he doesn't play in the World Cup."
Though facing critizism on exclusion of Samir Nasri, this is what France's head coach Didier Deschamps had to say on his decision, according to The Sydney Morning Herald: "Samir is an important player for Manchester City but he has not performed that well with France. He is a starter at City, which is not the case with France and he has made clear that he is not happy when he is not (a starter), and I can tell you it can be felt in the squad. I built the best squad, I did not pick the 23 best French players."
Nasri's Manchester City teammate Gaël Clichy has also been left out of the squad.