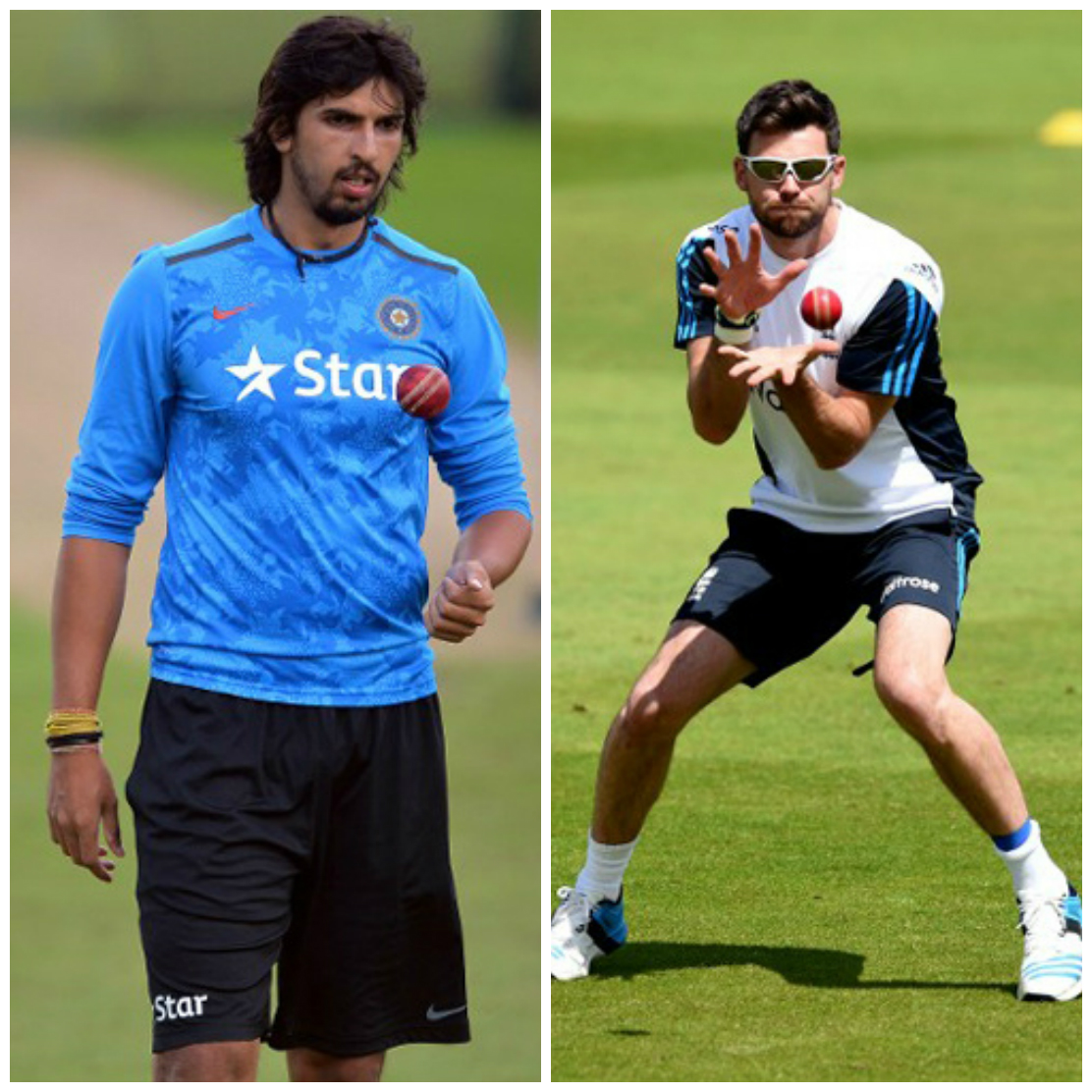 Arguably, the day's biggest cricket news is not that MS Dhoni has turned 33 years old. It's that Naman Ojha slammed a double century for India A against Australia A in Brisbane, and later the India A bowlers scythed through the Australia A batting lineup to leave them at 126/6 at stumps on Day 2.
India begin their first Test against England on July 9 in Nottingham. It is the venue of a scintillating second-innings 122 by Sachin Tendulkar way back in 1996, a match which India (of course) lost. The following years have also seen stubborn Indian performances at Nottingham, as at other England venues, barring the 2011 tour.
While the younger lot and the discards (Umesh Yadav) are putting up their hands in Australia, India Seniors have only once bowled out their English opposition in two tour games these past two weeks.
The match against Leicestershire ended in a drab draw on a placid wicket, as India took just 5 wickets for 349 Leicestershire runs. A similar story played out in the first innings against Derbyshire.
In the absence of Zaheer Khan (dropped), India's attack consists of an experienced but forever-toothless Ishant Sharma, a spinner (Ashwin) who rarely performs in foreign conditions, and several untested rookies.
Ishant Sharma, the 'spearhead' of the mediocre Indian bowling attack, has two wickets to his name in two games. That he took no wickets for ten runs in seven overs in the second innings against Derbyshire received praise from cricket commentators, so abysmal is his usual performance.
The other bowlers, namely Mohammad Shami, Varun Aaron, Pankaj Singh and Stuart Binny did not cover themselves in glory until the second innings against Derbyshire either, with several of them including Ishant conceding well over six runs an over.
Given this state of affairs, taking twenty wickets against England Seniors will be a mighty task for Ishant Sharma and Co., notwithstanding the fact that England have lost their last two series.
India have come with a focused unit that is not thinking of the disastrous 2011 tour. Virat Kohli says that they are lucky to have Rahul Dravid (the man who scored three centuries in England in 2011) to mentor them. He believes that with Pujara by him, India can put up a formidable batting challenge at the very least.
These hopes might be reasonable considering that the opposition is low on confidence after losing at home to Sri Lanka in a thriller of a series. Alastair Cook, the English captain, has gone 24 innings without a century. However unlike India, England will try to recollect the previous time they toured the subcontinental giant, as they beat them 2-1.
A critical battle will be fought between the captains themselves. Both Cook and MS Dhoni are known for their love of defensive tactics, and both have earned criticism for the same. While Cook is under personal pressure to score, Dhoni is not such a key batsman in his side. His worry however is more existential for his team - India have not won a test overseas in three years and 14 outings.
One ray of light for India is that there is no Test to be played at Leeds, Headingley. The five Tests take place at Nottingham, Lords, Southampton, Manchester and the Oval. At least two of these venues - Manchester and the Oval - are not known for favouring bowling sides. India would have been horribly exposed had they batted in seaming Headingley conditions on Day 1 or 2.
The second factor in India's favour is the sheer number of Tests - five. A long series will give Dhoni the opportunity to reassess his team's performance in bits and pieces from time to time. Conversely, it could slowly expose India's batting thoroughly against the superior English attack.
Moreover, the Indian batting order is not as flashy and superficial as one may guess at first thought. It has the likes of an in-form (and returning) Gautam Gambhir, Cheteshwar Pujara, Virat Kohli and Ajinkya Rahane, who has at least shown that temperament is his strong suit. Each of these batsmen have performed admirably at some or the other point for India over the last four years abroad. These men combine ability with coolness, and could compensate for the flashiness of the Shikhar Dhawans and Rohit Sharmas of the world.
The main worry therefore for India, remains the bowling and bowling only. All factors taken together, this series is likely to be another contest between India's batting prowess and the opposition's bowling strength. The latter however might just trump the former in the final scenario, given that India can barely back themselves to take 20 wickets.