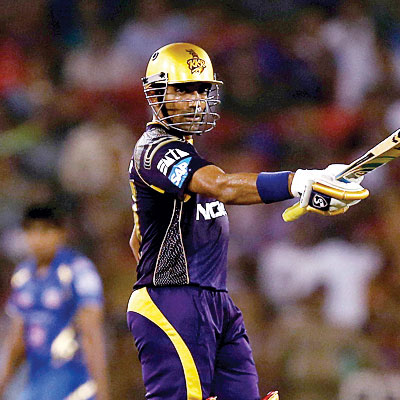 Robin Uthappa is doing well these days, but his IPL success will not significantly alter his career. He will remain an also-ran, and will never achieve his full potential.
The Coorgi has his personal planets in Libra and Scorpio. While Libra blesses him with supreme balance, Scorpio is responsible for his ruthless batting style. It's an intriguing horoscope. While his exalted Uranus and Planet 'Z' helped him star in some extraordinary victories, his birth during 'amavasya' has made him luckless. That's the main reason why he has been out of the Indian team for a frustratingly long period.
The hard-hitting right-hander, who last donned the India jersey in 2008, will find it difficult to get back into the national team. Even if he does claw his way back, he will not be the answer to India's opening woes.
He will flop and be relegated to the sidelines once again. Uthappa had scored heavily for Pune Warriors in 2012 and 2013, but still ended up in the losing side. The same will happen this time too. It is a strange phenomenon — he may still become the highest scorer for KKR, but his sheer presence would hamper KKR's chances of winning the tournament.