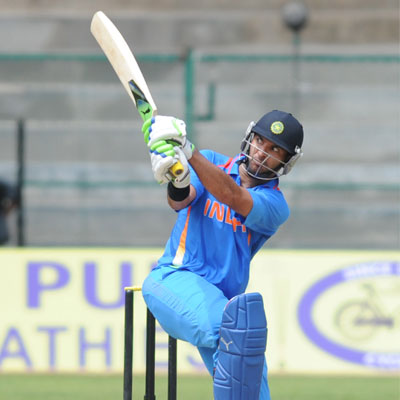 Yuvraj will not justify the astronomical sum paid by RCB to buy him in the IPL 7 auction.
The all-rounder has an outstanding horoscope with both Uranus and 'Planet-Y' in exaltation, joining the ranks of sporting stars like Iker Casillas, MS Dhoni and Roger Federer. This phenomenon has made him the only cricketer in India to feature in three World Cup wins (ICC WC, T20 WC, U-19 WC).
However, the hero of the 2007 and 2011 WC has his best behind him. Transiting Saturn is extremely adverse for him. When Saturn entered its exaltation in 2011, he was diagnosed with cancer and had a tough 2012-13 too. Saturn would be on him till the end of 2014.
RCB were hampered by spending a huge amount on Yuvraj from their limited purse. It is probably a sign of things to come. His inclusion in the team has weakened RCB's chances. Even if they manage to win the tournament, Yuvraj would contribute little to it.