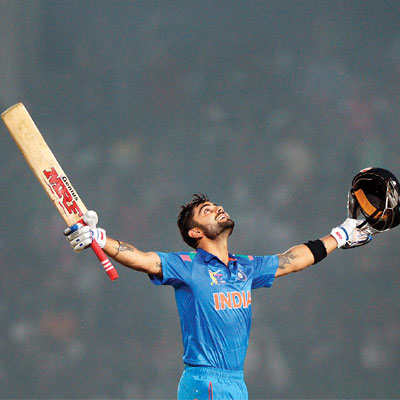 Virat Kohli will be very successful as captain. The intense and passionate Scorpio will bring the much needed aggression to Team India. The Libra in him will know how to cajole the best out of his teammates while leading from the front. Kohli has an extraordinary horoscope with Planet-Z, Mars and Venus in superb positions, which will propel him to be a legend.
The captain of the 2008 Under-19 World Cup winning team will win a World Cup for the Indian senior team, too. It can be either a Twenty20 or the 50-over cup, but might not be both. He will also lead India to the top of the ODI and Test rankings.
His IPL franchise, the Royal Challengers Bangalore will definitely win one title with Virat at the helm and have chances at a Champions League victory too.
The golden period of Indian cricket will start again after Kohli becomes the regular captain in 2015. His captaincy will see a flurry of exciting youngsters making their debut for India, whom he will nurture beautifully.
He will never be able to better the staggering records set by MS Dhoni -- the captain -- but will nonetheless be one of the best ever to lead India.