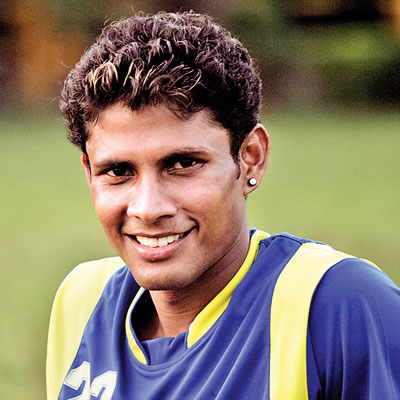 To me, there's no bigger show than the FIFA World Cup. I've always supported England, but they have not been up to the mark. And that's why I will be rooting for Germany this time. I think they have a great all-round team. Most teams have an individualistic approach. Not Germany. Their teamwork is what sets them apart from the rest. Even if they lose the ball, they track back and reclaim the ball. And when they attack, they do so in unison. That makes them very dangerous. Their energy levels are second to none. Remember how they beat England 4-1 in quarterfinals of the 2010 World Cup? That was some performance!
The first World Cup I watched was in 1990. I was just seven then. I clearly remember watching Maradona cry after losing the final to Germany. I must admit I, too, shed a tear. Around the same time, I decided to be a footballer. Maradona was my hero.
Even though I cherish the 1990 World Cup for obvious reasons, my favourite edition was the previous one in South Africa. I was a member of the Indian team which was in Portugal to prepare for the Asia Cup.
We watched the final in the hotel lobby. The atmosphere was electric. Earlier in the tournament, whenever Portugal won a game, people used to dance on the beach. There were people performing bike stunts on the streets!
But when Cristiano Ronaldo & Co. lost, the atmosphere was funereal. People were in tears. There's so much of passion for the sport in that country. I wish our country was half as serious about football.
It's disappointing to see India not qualify for the tournament. There's so much excitement when it comes to cricket. I don't blame them, though. Even I used to play cricket. But once I took to football, my sole dream was to help India qualify for the World Cup.
India needs a professional setup. There's nothing else that is hindering our progress. There's no dearth of talent here. I've seen the talent overseas and in our country. There isn't much difference. The problem is that youngsters aspire to play for clubs like Dempo, East Bengal right away. They think they are too good to play for smaller clubs. I think that's the mistake. One has to be humble.
The major challenge that players face during the World Cup is dealing with the spectators. I have no idea how these players manage to play under so much pressure. I remember playing the Asia Cup against South Korea. It was scary. You make a single mistake and the crowd boos you. It's awesome, but scary at the same time.
I just hope that Germany win the World Cup and that they face England in the final. But that's difficult considering hosts Brazil have an excellent side. I'm sure there are many surprises in store...
—Steven Dias is a former India player
—He spoke to Anil Dias