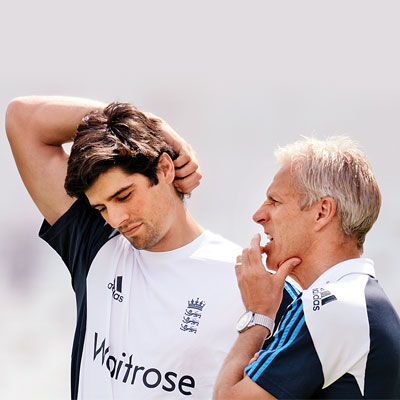 India will manage to salvage some pride during the 2014 Test tour to England. Winning the Test series is a distant dream though.
MS Dhoni will come back with something to cheer about after the tour. After disappointing tours to SA and NZ, Dhoni and his team will have lots to be positive about. While the Test series is slightly in favour of a win to England, the realistic possibility would be a drawn series with both the teams sharing the honours. India can expect one or two thrilling and historic victories to boast about.
But these victories are not exactly indicators of shape of things to come. The euphoria would only be a mirage. The reason why India will do well in this Test series is not because the squad is astrologically superior. The victory would happen as a balancing act by the law of karma.
Just like how India won the Champions Trophy before losing everything along the way, similarly, the victories in this Test series would provide a false alarm that all is well with India, before we embark on a disastrous tour to Australia and of course the impending implosion in World Cup 2015 when we tour Down Under.