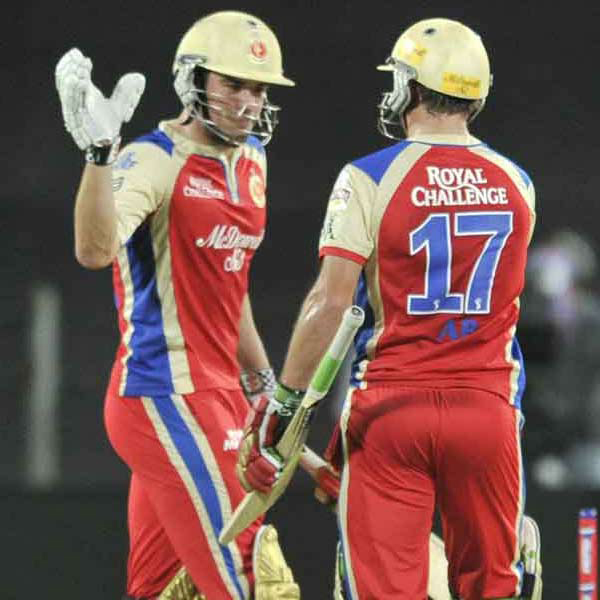 The seventh edition of the Indian Premier League (IPL) is set to kick off in the UAE today, amidst much controversy over the spot-fixing scandal that marred the last IPL. N Srinivasan, the ex-BCCI chief has been named in the IPL probe report, and the Supreme Court has said it cannot allow him to regain his BCCI presidency.
However, if the opening ceremony is anything to go by, the IPL will be just as thrilling an experience as it has been in previous years. With half the league games happening in Dubai due to the Indian general elections, it could draw in an even wider audience than before.
The IPL teams are all geared up for the action, with Mumbai Indians taking on the Kolkata Knight Riders in today's opening game. Mumbai go into the tournament as favourites, having won the last IPL and retaining the core of the team that won them the title. Captain Rohit Sharma is in good T20 form and will be looking to retain that title.
Kolkata Knight Riders do not have the batting firepower Mumbai possess, but they have a good bowling attack in Sunil Narine, Morne Morkel, Shakib Al Hasan and Piyush Chawla. If Yusuf Pathan fires this season with the bat, KKR could go a long way in the tournament.
The Royal Challengers Bangalore are always a team to watch out for, though they have never won the IPL. Chris Gayle, AB DeVilliers and Virat Kohli make a deadly batting trio. However, the bowling is of some concern to RCB.
Delhi Daredevils are another team to watch out for, with Kevin Pietersen as their new captain. They have always underperformed in the IPL, but Pietersen might be out to prove a point to his ex-national team. Besides Pietersen, Murli Vijay, Dinesh Karthik and Ross Taylor could prove a handful for the opposition bowlers.
The retirements of Sachin Tendulkar and Rahul Dravid will likely not impact the teams much, but the IPL will be devoid of some Indian star-power, which could turn off a few old viewers.
Another factor that could affect the IPL to some extent is that several news agencies have boycotted the event due to the exclusion of some photo agencies from covering matches. Agence France-Presse, Reuters and Associated Press have all joined the boycott.
It will also be interesting to see how Sunil Gavaskar handles his new responsibilities as interim BCCI chief for the duration of the IPL - what new rules, regulations or features will we see introduced for this edition of the extravaganza.
Overall, IPL-7 promises to be the annual cricketainment bash it has been for the last six years. The shadow of spot-fixing however, will loom large over the event. It will be under intense scrutiny from the media and general public.