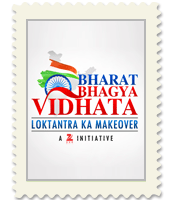 Bangalore-based Janaagraha Centre for Citizenship and Democracy has launched a Hindi version of their old anti-corruption site Ipaidabribe.com. They have chosen to name it Mainerishwatdi.com (Maine Rishwat Di).
The English portal ipaidabribe.com was launched by the NGO on August 15, 2010 and has accounts posted by over 20,000 citizens who faced corruption in India. The site is being used by citizens in over 523 cities across India to post various stories of fighting corrupt officers, paying bribes and encounters with honest officers. It has had over 25 lakh visitors.
The site removed the barrier of language in filing reports against bribe cases by launching a Hindi version.
"This is the first time that an attempt is made to quantify retail bribery and corruption levels. Till date the site has received thousands of bribe reports from all over," said Gitesh Bansal, representative of Bangalore-based NGO Janaagraha Centre for Citizenship and Democracy which runs the website.
Shankar Mahadevan launched the Hindi version of the site in Indoore.A mobile application of the website was also launched at the programme.
Apart from giving people a platform to speak about corruption anonymously, the larger aim of the NGO is to collect the necessary data to make a detailed recommendations report on how the government can eliminate the avenues of corruption.
"The website allows people to share their ordeal, register complaints anonymously and even admit to paying bribe citing the reason," said Bansal.
Once people's views are gathered, the NGO plans to pressurize the government to consider the recommendations and change procedures.
The website is expected to reach over 600 million Hindi speaking citizens across India giving them an opportunity to report their corruption and bribe.
In the last three years, we have received 3,500 reports from Maharashtra, 7,400 reports from Karnataka, 2,022 and 1,334 reports from Tamil Nadu and Uttar Pradesh respectively. More than 1,000 reports were received from New Delhi and Uttar Pradesh and 300 from Madhya Pradesh," added Bansal.
Bangalore ranks on top in the list of cities that pays bribe. Kolkata seems to be relatively corruption free according to the statistics mentioned on the site.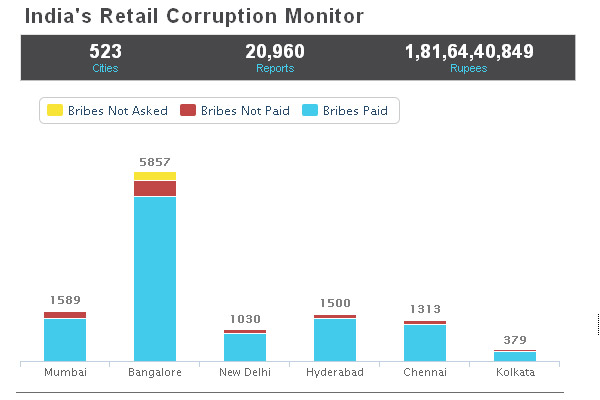 What is IPaidABribe.com?
IPaidABribe.com is a citizen driven mechanism for tracking bribe payment activity, as also instances of when people resisted bribe payments or did not have to pay bribes because of good government systems or good people within the government systems. Citizens' reports on the nature, number, pattern, types, locations and frequency of actual corrupt acts and values of bribes will add up to a valuable knowledge bank that will contribute to a reduction in bribe payments.
One of the reports on the site: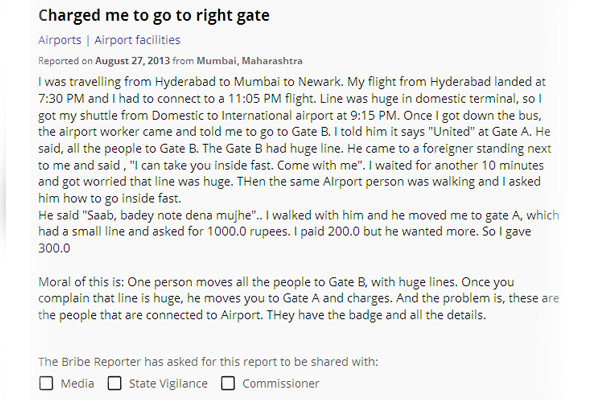 For the mobile site, click here.
For the mobile app, click here.
To know how to file a complaint against the corrupt, click here.