Yahoo on Thursday announced the launch of the new Yahoo Mail app for iOS and Android users in India. The app is designed to allow users to access mail as well as information important to them, all in one space.
The app will bring together the information users need every day, such as email, news, weather and more - and let them access it all in one place.
Yahoo says that the app is designed with focus on simplicity. So the experience of the app is similar to the Yahoo Mail experience, but with a one-tap access to personalized, real-time information.
The app opens into the Yahoo Mail inbox with icons for Mail, News and Today. On Android, swiping to the left or right of the screen will let the user move between their inbox, news stream, and Today.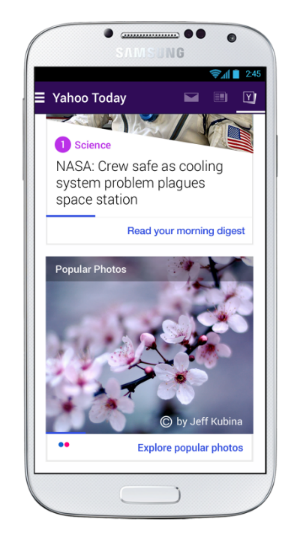 The News icon will bring the latest developments in politics, business and entertainment in a 'visually rich' news stream.
The Today icon will have a snapshot of information important to the user, from a news digest to local weather to images from Flickr.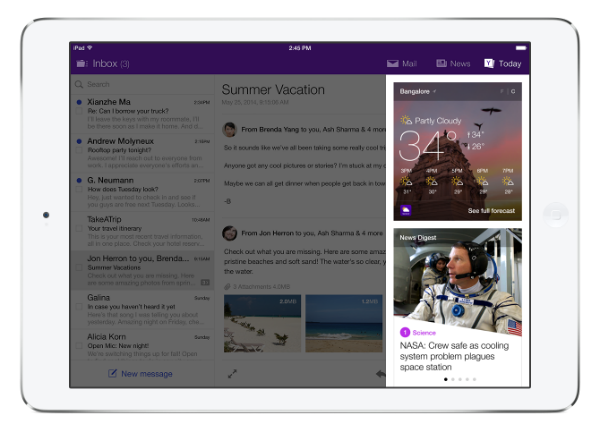 As part of this update, Yahoo is also introducing a new search option in the inbox which allows users to search for both people and messages. The app filters search results by messages, files or photos, and users can easily scroll through them to find what they are looking for.
The latest version of Yahoo Mail for iOS and Android phones can be downloaded from the App Store and Google Play, respectively.