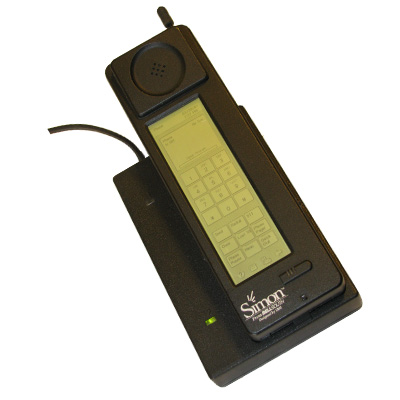 Did you know that Simon Personal Communicator was the world's first smartphone that made its foray into the digital world?
The IBM designed mobile phone that was released on August 16, 1994, turned 20 on Saturday. The one-of-a-kind clunky device was a handheld, touch screen cellular phone, designed and engineered by IBM and the American cellular company Belself. It had a battery life of one hour and weighed almost half a kilogram.
According to media reports, the cell phone was called Simon because it was simple and user-friendly.

IBM Simon was the first cellular phone to include telephone and other user-friendly options in one device. In addition to its ability to make and receive calls, the phone included many applications such as address book, calendar, calculator, appointment schedule, calculator, work-time clock, electronic note pad, handwritten annotations, and standard and predictive stylus input screen keyboard.
Apart from these, it also allowed users to send and receive e-mails, faxes and cellular pages on the device.
The $900 multi-feature cellular phone was discontinued in 1995 after selling 50,000 units.
In an interview given to a media daily, Charlotte Connelly from London's Science Museum told that the cellular phone had all the components of a smartphone including a slot in the bottom to insert different applications such as mapping ones, spreadsheets and games that really made it a forerunner to the iPhone.
It is also reported that the historic phone will go on display as part of the permanent exhibition on the story of communication and information technology at London's Science Museum in October.