Road trips can be life changing experiences provided you have the right set of wheels.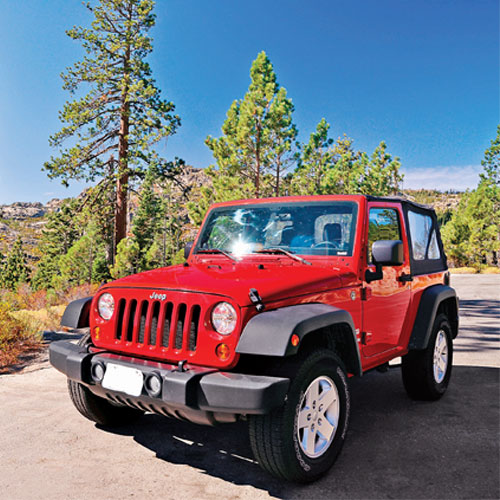 Remember the movie 'Dil Chahta Hai?' Where Aamir Khan and Akshaye Khanna drag Saif Ali Khan off to Goa on a moment's notice? That journey, with the title track playing in the background and the three heroes taking turns driving the distance is perhaps one of the best examples of how much fun a spontaneous road rip can be.
Real life is a different ball game altogether. Before setting off on such a long (or short) journey, it is important to figure out the kind of terrain and weather you will encounter and choose your vehicle accordingly.
Monsoon madness
I recall a routine family trip to the Tungareshwar temple, to be followed by a day at Gorai beach during the late nineties. A large sedan could have been good enough but some hitherto unknown instinct made my family insist on renting a SUV (even though it meant paying an extra two rupees per kilometre travelled).
We had barely set off when the heavy monsoon showers suddenly began along with thunder and lightning. By the time we traversed the forty minutes till the Tungareshwar turnoff, it seemed the heavens were pouring down. The kuccha road was flooded and the stretch leading towards it from both ends looked like an endless parking lot. Cars of every make, size and variety stood there, streaked with mud.
Slushy path
The road was submerged under water. This was the first stage of a winding climb uphill and our driver gave us an incredulous 'you want me to drive through that?' look. The temple trip had been scheduled to seek God's blessings for a baby 'on the way' so turning back was out of the question.
Much coaxing, threatening and ultimately shaming the driver (my elder brother waded through the slush and asked him to follow) later, we reached the temple. It was the most peaceful and fulfilling visit ever since we were the only ones to make it all the way up that morning (we passed unsuccessful displays of bravado by hatchbacks and sedans alike along the route).
Basic learning
The lesson learnt – when you plan a road trip, make sure you have the right vehicle. Sure, you can usually swerve a normal car off the road a bit and still reach your destination. People have driven up ghats in a Maruti 800; that's not really the point here. The thing to keep in mind is weather conditions.
Essential accessories
If you are going to be travelling late nights to a hill station like Mahabaleshwar or Panchghani, fog lamps are an absolute must. Similarly, it is one thing to use your normal car for a trip to Lonavala or Khandala during the summer but you need to have a bit more respect for the ghats (and the Mumbai-Pune Expressway come to think of it, considering the number of accidents that happen along it) when it is raining heavily.
You may need to take detours or shift to the old highway in case a vehicle has derailed or if a landslide has occurred along one of the slopes. A SUV with bigger tyres and better ground clearance is definitely a safer bet under such circumstances.
Travelogue tit-bits
A 5 day trip:
Mumbai – Dandeli – Karwar – Mumbai, visiting Yana and Gokarna in between, covering 1,600 km in all in an i20 Asta that has done 30,000 km with a camera and a crazy mind that thinks the idea of a relaxing holiday is to drive 300 kms everyday. For their detailed story, visit http://goo.gl/gWyY69
Mumbai to Goa Road Trip:
Total Distance: 550 kilometers (approximately). Travel Time: 9 hours (approximately). For the entire story, visit http://goo.gl/q3KcZw