Google, the giant search engine which is almost an integral part of our lives, made a minute change to its official logo over the weekend. A change, small enough to be gone unnoticed. The 'g' and 'l' in the logo have been slightly shifted to make the logo look better.
The 'g' has been shifted towards the right and the 'l' has been shifted downwards by one pixel each. Reddit was the first to spot the change.
The change is very difficult to spot though, heres a GIF which shows the change.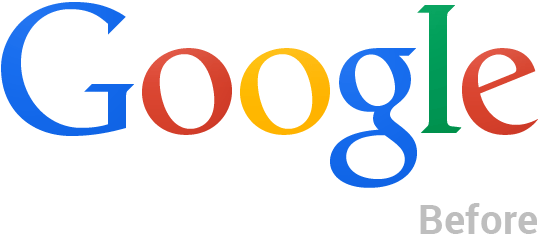 The change is known as a 'kerning' adjustment in typography and is an adjustment so subtle that it can easily be ignored. Hence it cannot be spotted without the help of a GIF.
Well ever since Google started in 1998, it has made a change in its logo thrice. In 1998, the logo remained unchanged for two months (form September to October).

In November 1998, Google felt the need to change their logo and the logo stayed till July 1999.

On August 1999 the logo was changed for the second time and till date the logo remained unchanged

And with the onset of the conceptual idea of Google's doodles, the company makes the search engine appear more interactive and informative.