Womanshakti.com is a platform where women can showcase their skills and get reviewed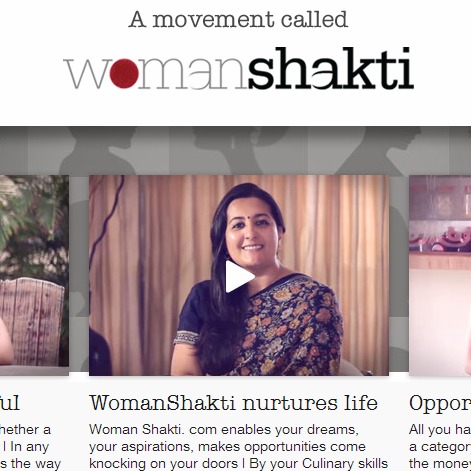 Pune: Now, women entrepreneurs in the city can have their share of publicity.
No, this will not make them famous, but will help them talk about the skills they specialse in. And, all they need to do is log on to WomanShakti.com and key in the serive details.
The online portal WomanShakti.com, founded by CEO of MEDIA NT Kumar Mewawalla, is a platform where women entrepreneurs, adept professionals and other skilled women can showcase their work to the world.
According to a recent report that surveyed more than five lakh working women, 11 per cent of them turned out to be entrepreneurs. Taking cue from the report, Media NT, which is manned by an all-women staff, decided to initiate a movement for women empowerment. With this online portal in place, a woman can register her services on the portal with details about her work along with photographs, videos. For this, she just needs to subscribe to a plan—the minimum starts at Rs10 a day—and can have her customers review her services
A grab of the Womanshakti.com website
"One third of the net users today are women. Hence, we have come up with this online platform. This will enable businesswomen and other skilled professionals to spread the word about their work and be more visible online. Women can have a presence beyond their immediate society. We are particularly targeting urban women, who are net savvy," said Mewawalla.
The portal also comes up with another facility—there is a 'woman enabler', who will help the registerd women
entrepreneurs, who are not net-friendly, put up their services on the website. These members can also connect with the Woman Shakti team in case they have any complaint, feedback or suggestion.
In the next phase, the team plans to hold workshops, seminars and exhibitions for the registered members and the women who are interested. To make their operations more worthy, they also plan to collaborate with other organisations in the city. The portal wants to spread its wings across other cities in the country.