Several gadgets in CES 2014 will make you gaze in awe.
CES 2014 ended on a high note on January 10. As the curtain fell on the biggest technology show ever, there were many products that amazed us while some failed to cath our attention. Bringing in their A-game and putting on their best suits, tech giants used this platform to flaunt their plans for 2014. Las Vegas was the breeding ground for technology geeks and influentials. We give you a lowdown on what got our eyes popping at CES 2014.
Sony Xperia Z1 Compact
Amidst all the plethora of dazzling smartphone releases, what caught our eye was the smaller Sony Xperia Z1 Compact.
Not compromising on any features to make the smartphone smaller, you get the same quad-core Snapdragon 800 processor, 2GB of RAM and 20.7 mega-pixel camera. The only differences between the Xperia Z1 and the Z1 Compact is the 4.3-inch runs at the lower 1280*720 pixel resolution. But it's still a steal as it still has a stunning Triluminous display that utilises Sony's Mobile Bravia 2 engine.
Sony's waterproof 4G-ready smartphone is already available to pre-order in the UK. You can pickup the Xperia Z1 Compact from Phones 4U with prices starting at just £21 a month.

Google building Android cars
Google is taking things to another level to pimp your cars up. To bring a more evolved experience Google has teamed up with many automotive companies to form the Open Automotive Alliance. This aims at bringing Android platform to a device that's always been mobile — the car.
Audi, GM, Google, Honda, Hyundai and NVIDIA have joined together to form the Open Automotive Alliance (OAA), a global alliance of technology and auto industry leaders committed to bringing the Android platform to cars starting in 2014.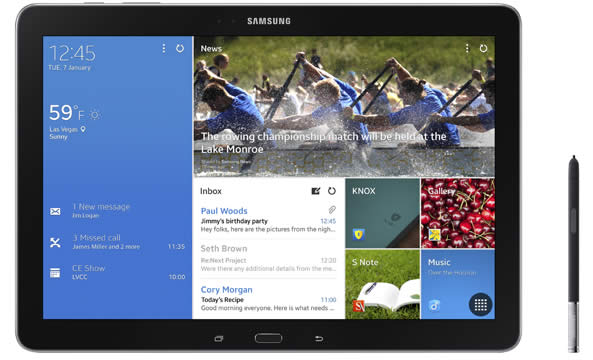 Samsung Galaxy NotePRO 12.2 and TabPRO range
Samsung made up for not launching Galaxy S5 or the more-affordable Galaxy Note 3 Lite, by unveiling a range of next-gen tablets with 2560x1600 resolution displays.
The Samsung Galaxy NotePRO 12.2 (pictured above) has a whopping 12.2-inch display and incorporates Samsung's much-loved S-Pen interface. The tablet has a high-end specification and marks the start of a new breed of larger- tablets, including the 12-inch Apple iPad Pro which is expected to be unveiled later this year.
Samsung also unveiled the new Galaxy TabPRO range made up of 12.2, 10.1 and 8.4 inch models. The largest tablet in the range is identical to the NotePRO 12.2, but doesn't feature the S-Pen interface and the TabPRO 10.1 has the same industry leading spec but with a smaller 10.1 inch display.
The smallest of the new tablets is the 8.1 inch Galaxy TabPRO which does make some sacrifices compared to its bigger brothers when it comes to specification, but still includes the same high resolution display. All in all we loved every one of Samsung's new tablet, especially the NotePRO 12.2.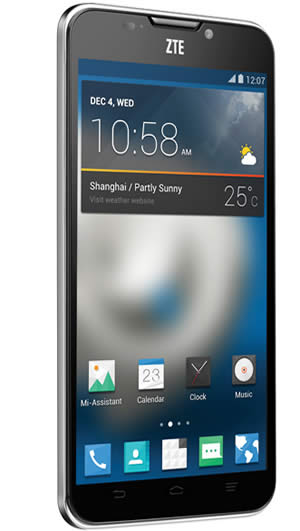 ZTE Grand S II
High-end Android phablets often incur a huge premium, with Samsung's Galaxy Note 3 and Sony's Xperia Z Ultra both having recommended retail prices around the £600 mark. But that's about to change after ZTE unveiled their newest device, the ZTE Grand S II.
ZTE's 4G phablet has a 5.5 inch 1080p display and is powered by a Snapdragon 800 processor, has 2GB of RAM and a 13 mega-pixel snapper. It's also ZTE's first 'high-precision voice phone' which can be unlocked and take pictures using voice command alone.
No price has been unveiled, but it's got a great specification and is sure to offer a more affordable way to get your hands on a high-end 4G ready tablet. And it's voice control features are a sign of things to come.
Curved TVs
Flat televisions are passe. TV manufacturers are leaping onto the curved screen bandwagon to deliver a better viewing experience.LG's 77-inch flexible 4K OLED TV lets you control the curvature of its display using the TV remote. "The range of curve takes the screen size and viewing distance into account to give you the best viewing experience. You won't be able to get your hands on one for a while, but the set marks the future of curved TVs," reports PocketLint.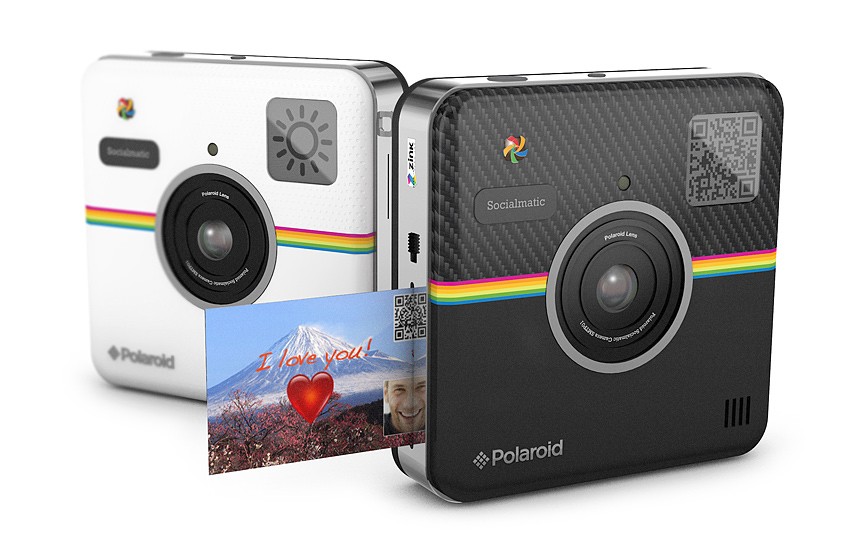 Polaroid Socialmatic camera
Originally floated as a concept back in 2012, the Android-based Socialmatic could revive the beloved Polaroid as we know it. An inkless printing system enables users to print stickers of their sepia-tinted images, and customise them using the 4.5 inch touchscreen. Slated for release by the end of 2014, it may be hipster, but it's also incredibly cool.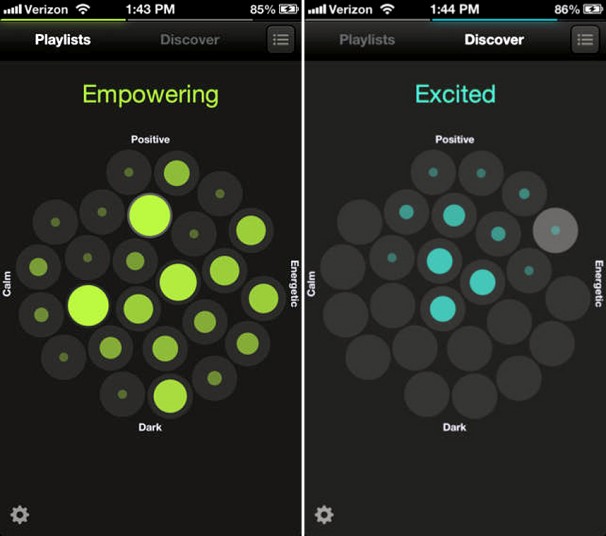 HABU app
Mood-based playlist HABU aims to build the perfect playlist in one tap, as users create mood-based lists ranging from dark to calm, positive and energetic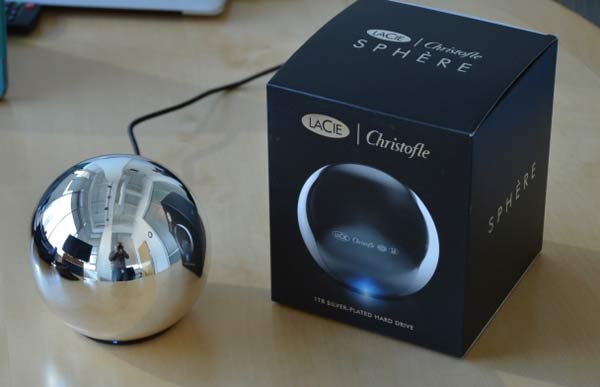 LaCie Sphere
The LaCie Sphere is an ornate external hard drive promoted at CES 2014. The silver-plated portable drive is focused on design rather than function, and is the result of a partnership between LaCie and French silvercraft brand Christofle. The USB 3.0 portable drive contains 1TB of memory, and is estimated to cost $450 when it is released in the first quarter of 2014. We just find it too pretty to not have it.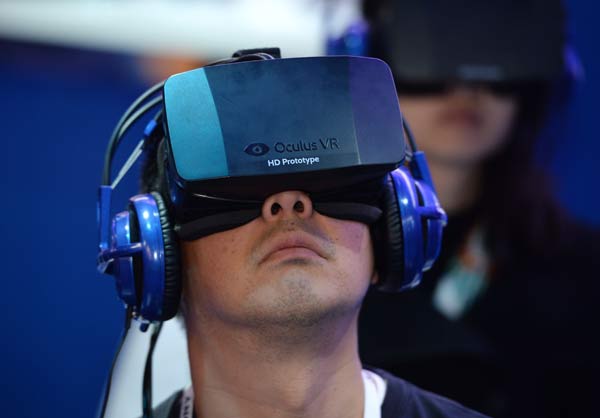 Oculus Rift virtual reality 3-D goggles
The goggles are still only a prototype and the initial appeal will be among video gamers. But there are all sorts of possible applications of this gaget. You get a true sense of "presence."
No official word on availability, but Oculus has opened up the device to developers and wants to price it for the consumer.
An internet toothbrush for oral obsessives
Designed in France, it's a smart toothbrush that analyses users' brushing habits and displays the results on a smartphone app. You'll never miss a molar again. Priced at $99, the Kolibree will go on sale later this year.
Wearable technology
Wearable devices make up this year's hottest tech products. Among health-monitoring wearable gadgets, the FuelBand and the FitBit have gained popularity, but now tech giants like LG and Sony and smaller companies like Pebble are in the clip-on fitness tracking game.
Sony's Core fitness tracker, introduced at CES, should be on sale this spring, according to the company. And LG's new Lifeband Touch, also at CES, is expected to reach the market later this year.
Self-driving cars
BMW and Audi unveiled their latest driverless car technology and conducted demonstration drives.
BMW added its highly active assist technology to a modified 2 Series Coupe. The car can slide into a controlled drift to demonstrate how precise the control systems are and how it can handle a critical situation. The company has posted a video showing it in action.
Audi is particularly proud of decreasing the size of its computer systems, which previously filled the entire trunk of the car, into a box that's mounted inside the glove compartment. The German car manufacturer demonstrated its Sport Quattro Laserlight concept car at CES.


Other notable product launches:
* NVIDIA announced their very latest system-on-a-chip (SoC) which brings console quality graphics to mobile, offering graphics performance equal to the XBOX 360 and PS3.
* Asus unveiled a trio of new tablets comprising of two Android tablets and one that runs on the Windows 8 platform.
* Chinese manufacturer Lenovo unveiled their first 4G smartphone, called the Vibe Z.
* Acer also unveiled the mid-range Liquid Z5 which is priced at just £140.