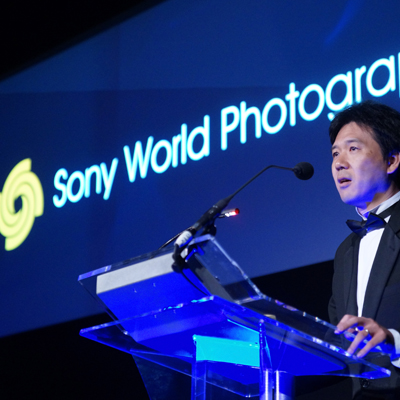 World Photography Organisation, on Wednesday, announced the winners of this year's Sony World Photography Awards of the Open, Youth and National Award competitions, selected from more than 70,000 entries from across the world.
Two Indian photographers, Arup Ghosh and Bisheswar Choudhary, won prizes in the Open People category and the Indian National Award respectively. The winning work is going to be exhibited at Somerset House, London, from 1st to 18th May. Arup Ghosh will also compete for a $5,000 (USD) prize and the title of Overall Open Photographer of the Year.
The prizes range from the latest Sony digital imaging equipment to trips to London to attend the Sony World Photography Awards gala ceremony on 30 April.
Arup Ghosh, from Bhadreswar, West Bengal, has won the Open People category with an image titled "Poor God". It was taken while Ghosh was on vacation during the Durga Puja Festival and travelling on a local train. The young boy in the photograph was singing devotional songs and begging for alms dressed as the Hindu God, Lord Shiva.
Talking about his success Ghosh comments: "I am an amateur photographer and I am very serious about my photography."
Bisheswar Choudhury's winning image, "Colourful India" was taken on the bank of Yamuna River, just opposite the Taj Mahal at Agra, and shows the colourful dhobi ghaat (washermen's den). It was taken on a winter morning from a train and the dhobi ghat was almost in the centre of the river as the water had shrunk back due to poor rainfall.
Choudhury is a Wing Commander of the Indian Air Force, heading the Bomb Disposal Squad and has won Sony digital imaging equipment. Talking about his win Choudhury comments: "I can go on giving an Oscar speech. But, very modestly, I will cut it short, just to say that it always catalyses one's efficiency and pushes boundaries. To me, the object of my photography is to bring out the beauty of the world around which normally goes unnoticed. This award will surely make the photo immortal."
Open to photographers of all abilities, the National Award seeks to uncover and honour the single best image taken by an Indian photographer entered into any of the ten Open categories of the 2014 Sony World Photography Awards.