Thomas Jullien, an art director, decided to compile about 852 Instagram photos and make a short film. The transition from frame to frame is brilliantly done, and shows us once and for all that although we may have seen something a number of times, there is always another perspective.
I thought the video was an interesting and unique perspective. This led me to getting in touch with Thomas and asking him more about his work and the projects he's working on.
Tell us a little about yourself and the work that you do.
I'm a french Art Director based in Amsterdam since now 4 years. I work mainly in advertising agencies. At the moment I work for United State of Fans / TBWA, on some client like Adidas or Heineken.
How did you come with the concept of the Instagram short film? How long did it take to compile all the pictures?
I started a year ago. It was when I started Instagramming a lot. But I realised that there were a lot of quality pictures but sadly a number of them will go unseen or even unused. Instagram is a lovely platform but chaotic nonetheless.
Therefore, I decided to gather some pictures from it and try my hand at stop motion. I started with the champs elysee (as you can see at the beginning of the video). It worked pretty well, especially if you had a point of reference in space to use around the motion.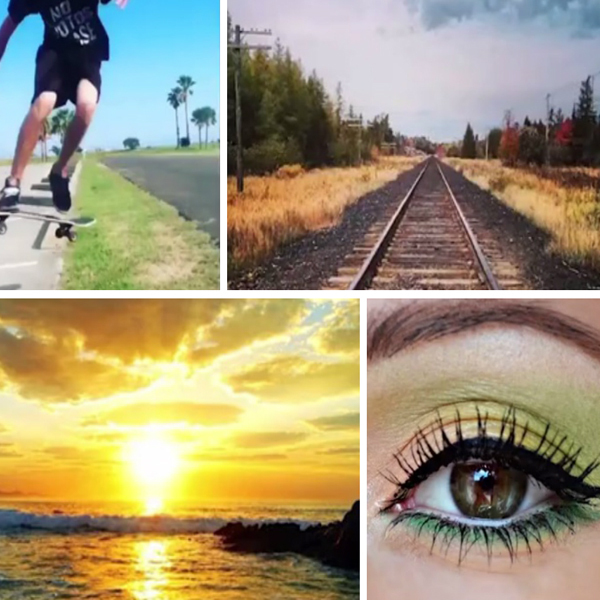 How did you get into the field of art direction, producing and such?
I guess it all come from the choice of my studies. I started with a graphic design school. This is where it all started and where I fell in love with design and beautiful films. From there, working as an Art Director was a chance I got when I did an internship at BSUR, that led to my first position as a Junior Art Director, mainly on the MINI global account.
Are there any projects you're working on now? What can we expect in the future?
There's a couple. First, I'm trying to push this one further, to see if there are more possibilities left to explore. Now that I have more exposure, I might find some people to help me achieve what I am looking for.
Regarding my work, I do have some ongoing project, but they aren't over yet, and I'd prefer to share them when they're done. And this was my first stop-motion, ever. So I'm glad it worked out.
Your stuff is pretty out of the box, what inspires you to do stuff like this?
I just wanted to show that we had a lot of things in common by taking pictures (on Instagram), but there are a few projects that show the beautiful things we can do if you put everything together, and link all the data that already exist.
The Instagram film went viral, did you expect it to gain this much traction?
Not at all. I'm the first on to say it's surprising. I did send it to one or two blogs in the beginning, but I would never have thought that it would have picked up like it has.
Here's the much talked about video;
An Instagram short film from Thomas Jullien on Vimeo.