Students of Mumbai based KJ Somaiya College of Engineering successfully designed, built and tested a fuel efficient car capable of achieving a mileage of upto 300 kilometers per litre.
Designed and built by second and third year students of KJ Somaiya College of Engineering, dubbed as the Team ETA, today launched its flagship entry Shell-eco Marathon Car Race. The eco-friendly car, wholly conceived by the students of the college, took a year to prepare and ready.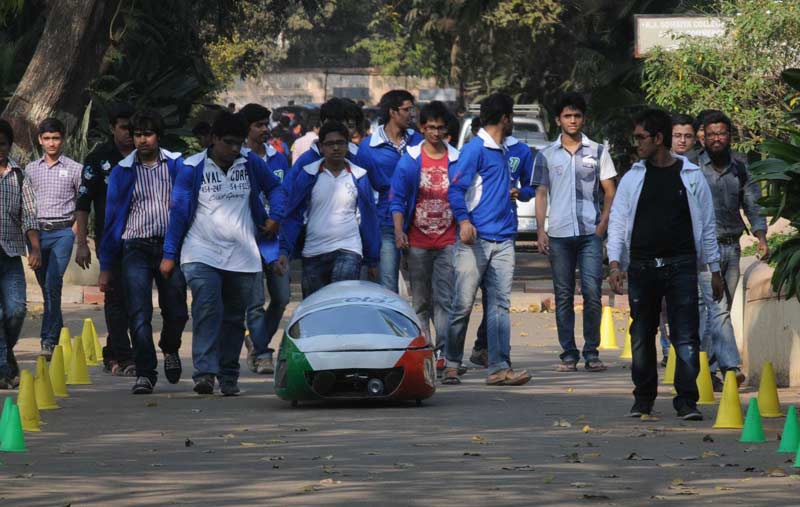 Remarkably, it is also the only team representing Maharashtra at the marathon to be held at Manila, Philippines, in February, 2014. The team was due to participate in the event last year as well, however owing to poor weather conditions in Malaysia, the marathon was cancelled.
This actually allowed the students to build upon the existing model, called Jugaad '13, and enhance it with a better use of advanced technology.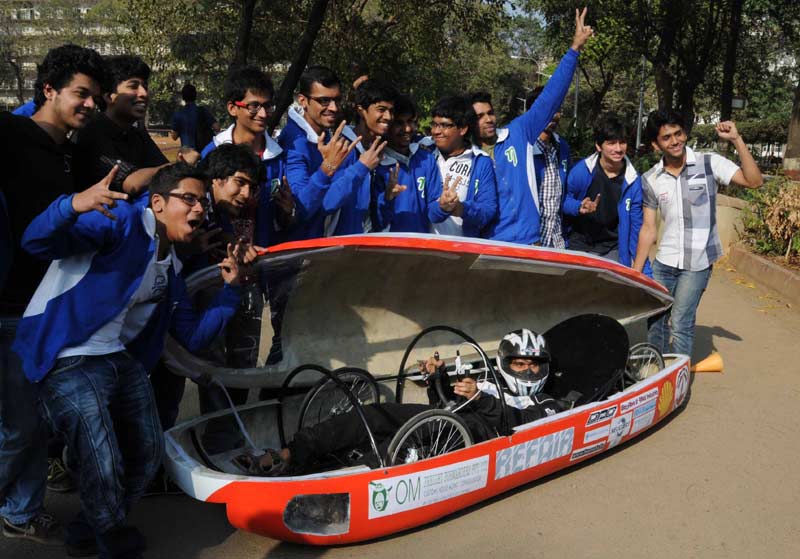 For instance, the 2013 car weighed 65kg, while this is year's model weighs only 45 kg. The car carries a 35cc engine, and gear box for power transmission. Similarly, the clutch for the older car followed a centrifugal designed, while the new car has a self designed clutch.
Armed with this little beauty, the proud students of KJ Somaiya College, are all set to take over the international eco car marathon.