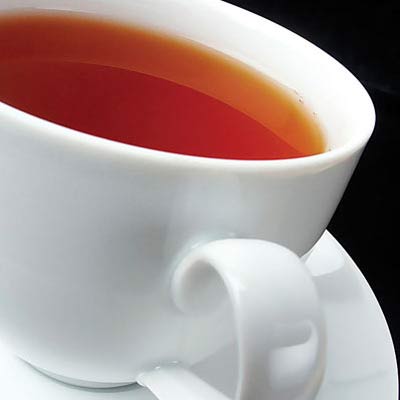 A new study presented at the European Society of Cardiology (ESC) congress on Monday has revealed that drinking tea helps in curbing non-cardiovascular(CV) mortality by 24%.
Professor Nicolas Danchin, lead researcher of the study in France said that drinking tea is a better alternative to coffee, although both are important for the way people live in todays world.
The study included 131,401 people aged 18 to 95 years who had a health check up at the Preventive Medicine Center in Paris, between January 2001 and December 2008. During a 3.5 years follow up, there were 95 deaths from CV and 632 deaths from non-CV causes. Coffee or tea consumption was assessed by a self-administered questionnaire as one of three classes: none, one to four, or more than four cups per day.
There was a trend for tea drinking to decrease CV mortality but the effect was not quite significant after adjusting for age, gender and smoking. But tea significantly lowered the risk of non-CV death, with a hazard ratio of 0.76 for tea drinkers compared with no tea at all.Antioxidants present in tea might be the key component that provides survival benefits, according to Professor Danchin.
The researchers found that coffee drinkers had a higher CV risk profile than non-drinkers, particularly for smoking. The percentage of current smokers was 17% for non-drinkers compared with 31% in those who drank one to four cups per day and 57% in those who drank more than four cups per day.Non-coffee drinkers were more physically active, with 45% having a good level of physical activity compared to 41% of the heavy coffee drinkers.
Tea had a more marked effect on blood pressure than coffee, with a 4-5 mmHg decrease in SBP and 3 mmHg decrease in DBP in the heavy tea drinkers, compared to non-drinkers, when adjusted for age.Coffee showed a trend for increasing CV mortality in the heavy drinker compared to non-drinkers but the effect was not significant. Coffee significantly increased non-CV mortality but the increased risk disappeared when the effect was adjusted for smoking.
The study did not mention any type of tea that is more beneficial or whether milk was added. Participants were only asked the amount of tea they drank per day.