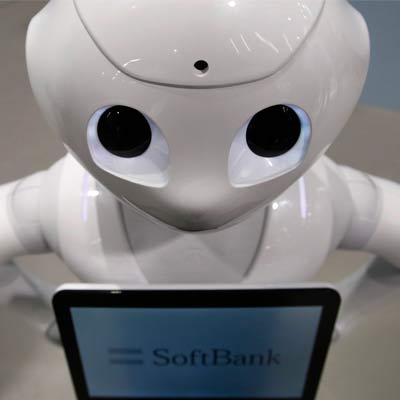 The world first personal robots capable of understanding emotions are here. Krishna Bahirwani finds out the details.
Whenever we think of the future, one of the things that is always mentioned is we have robots as helpers. This future may be closer than most people think, pepper is a pro-active robot with algorithms that allow it to understand his surroundings and react accordingly. Pepper can also communicate with humans, coming out of the factory with features like joint technology that can understand graceful gestures, and emotion recognition which analyses human expressions and voice tones.
The best part of Pepper is not its current features, its the ability to add applications that will be created by developers all over the world. What developers create can add functionality to Pepper's different capabilities including motion, conversation and sensors. The Aldebaran software development kit (SDK) will be provided for creating robot apps, and in September during a technology festival in Tokyo we will have the rest of the details of what to expect.Pepper will be available for sale in Japan from SoftBank Mobile, February next year for a starting price of JPY 198,000.
Masayoshi Son, Chairman & CEO of SoftBank Corp., commented, "Since foundation, we have followed our corporate philosophy of 'Information Revolution – Happiness for everyone.' To realize our vision, we have made a new entry into the robot business with the aim of developing affectionate robots that make people smile. Using emotion engines and Cloud AI, which evolves with collective wisdom, we're making this happen. As our first entry, we are pleased to offer the world's first personal robot that reads emotions, Pepper, which we developed with Aldebaran."
"For the past nine years, I've believed that the most important role of robots will be as kind and emotional companions to enhance our daily lives, to bring happiness, constantly surprise us, and make people grow," said Bruno Maisonnier, Founder & CEO of Aldebaran. "The emotional robot will create a new dimension in our lives and new ways of interacting with technology. It's just the beginning, but already a promising reality. Thanks to Pepper, the future begins today and we want all of you to be a part of it."
"Understanding my emotions would would give it the ability to be able to do things like getting me my favorite desert when I'm upset setting it apart from robots that can only help with mundane tasks. The addition of these personalized services is what makes Pebble different" said Vidhi Shah, a student of psychology at Jai Hind College.