Are you an #instaaddict? Do you love posting pictures on instagram? Do you want to enjoy your holidays along with exploring your surroundings and also instagramming ?
Then you might want to join a team of Pune Instagrammers who come together around once a month at a pre-decided venue, where they conduct contests, photo shoots, group photos, food outings and much more. They organise various Insta Walks where people who love instagramming go for a walk and click pictures there. The instagrammer with the best pictures is awarded. The winner for the first instawalk is Vishwesh Kugaonkar.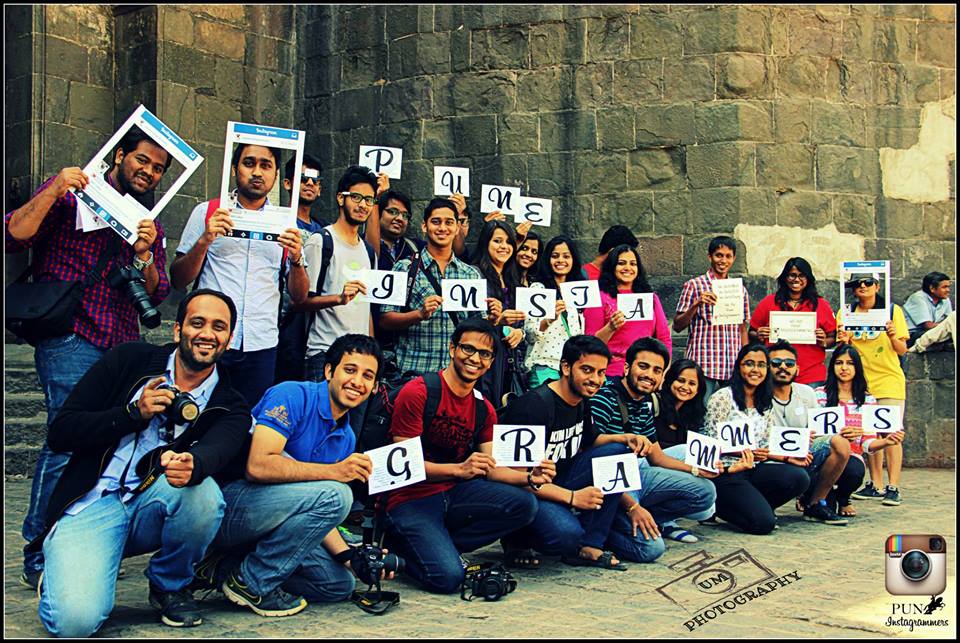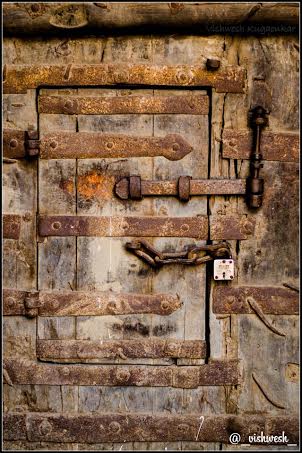 The first instawalk was held at Shaniwar Wada, Pune, on March 1st and was attended by 35 people. With the success of the first walk the Pune Instagrammers team are organising a second one on 6th April 2014. The venue for the second walk was decided with the help of a poll that was conducted on their Facebook page.
The venue: Aga Khan palace
The schedule: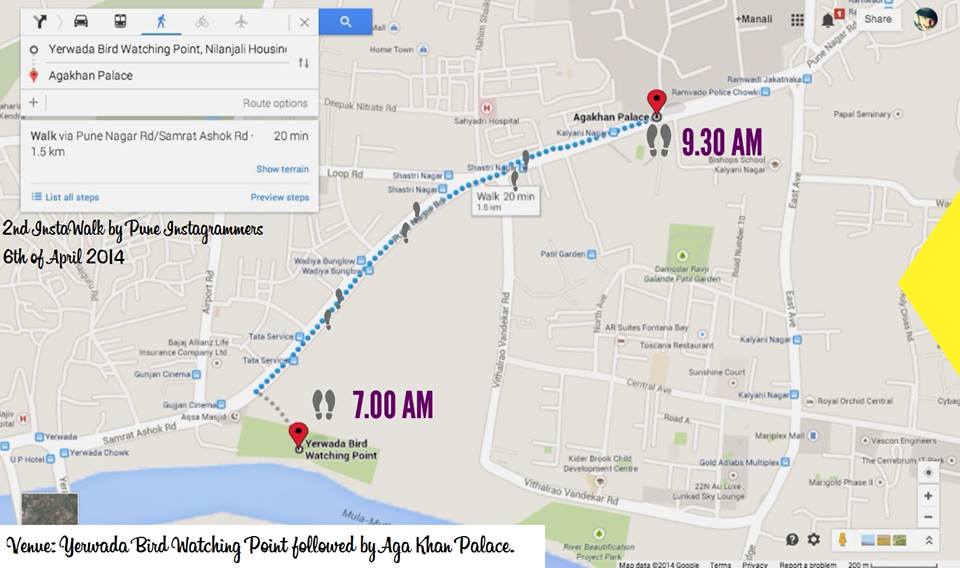 The walk starts at 7.00 am with everyone assembling at Aqsa Masjid from where the team moves to Yerwada Bird Watching Point. Post that at around 8.30am the team will move towards Aga Khan Palace and the the instagrammers will be taking photos up to 11.30 am. There are contests and participants will upload the pictures on Instagram and tag them with pre-decided hash tags. The winners would be selected and they will get gifts from Kodak collections who are the official gift partners for the walk.
Manali Parmar one of the organisers of the event says that "After the tremendous response we got for the first walk and when people started asking us to organise the next one, we just had to do it and had to do it big. This event's more pre-planned than the first one. We have sponsors, other people who wants to work with us and also 55 people who've already committed to attend the event within four days after the news got out. All I can say is that this is something that every photography enthusiasts from Pune should definitely attend."
So if you are a professional photographers with fancy DSLRs or people who are on equipped with cell phones but with skyrocketing talent; you know what you should register for immediately!
Here is a video which shows a glimpse of the first Insta Walk