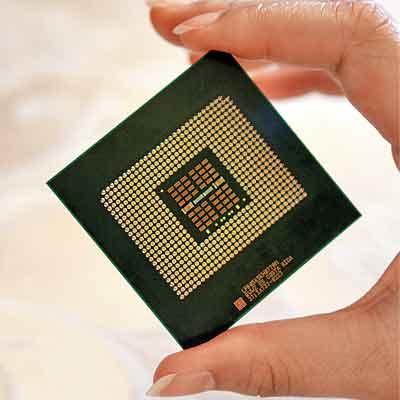 Ian Burkhart has become the first paralyzed patient ever to move his hand by the power of his mind with the help of a computer chip implanted in his brain.
This development is seen as the first real step in the 'bionic age' and is now set to revolutionize treatment for the disabled, the Mirror reported.
A 0.15 inch wide chip with 96 electrodes was placed into Burkhart's brain, which with the help of a computer "reads" his mind, after that the messages are sent to a cable attached to an electrode sleeve fitted to his arm which decodes the it and stimulates the wearer's muscle fibers recreating the movements.
The 23-year-old said it would really be nice to just do something as simple as open up a water bottle himself and as he likes science, so this was pretty interesting for him.
Burkhart lost movement of his limbs from his elbows down after an accident at the beach in North Carolina in 2010.
Chad Bouton, research leader at Battelle said that it is much like a heart bypass, but instead of bypassing blood, they are actually bypassing electrical signals.