NASA may have created a state-of-the-art technological marvel of a spacesuit, but when it came to choosing the looks for the new Z-2 space suits, they turned to public opinion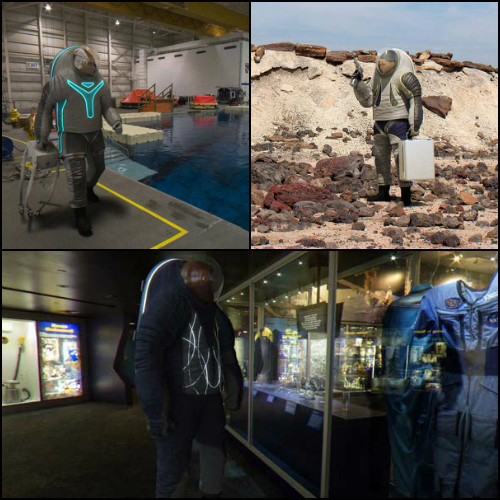 NASA's most-recent technological innovation includes the latest in the award-winning Z series of spacesuits, the Z-2 Suit!
As the next-generation in spacesuits, the Z-2 needed to look the part and be the futuristic device it really is. And what better way than to pool in all the geek resources of the world to help pick the most apt design for the new spacesuit.
So, they did what anyone in the 21st century would do and crowd-sourced the decision to pick the best design.
But what's so special about the new suits?
Even though the Z-1 was awarded as the 'Best Invention of 2012' by the TIME magazine, the new Z-2 marks several milestones for NASA.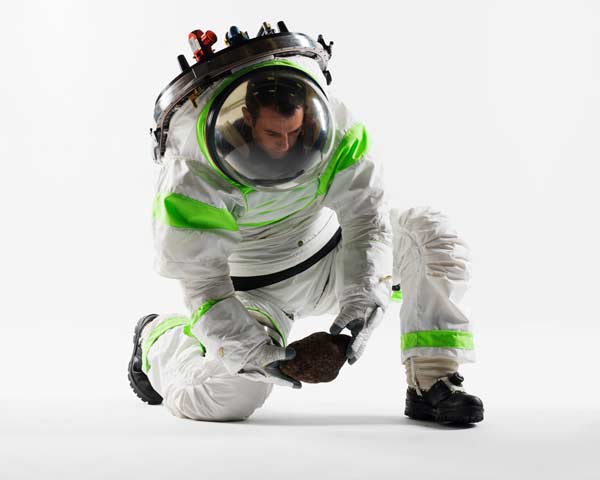 (The award winning Z-1 space suit)
For one, it is the first surface-specific planetary mobility suit to be tested in full vacuum. It will also be the first time that 3D human laser scans and 3D-printed hardware have been used in developing the suits. "The cover layer of a prototype suit is important as it serves to protect the suit against abrasion and snags during the rigors of testing. With the Z-2, we're looking forward to employing cover layer design elements never used in a spacesuit before," the NASA website explains.
The Z-2 employs the advanced use of impact resistant composite structures on a suit upper and lower torso system. It will also feature the integration of suit-port concept with a hard upper torso suit structure, making it the most conformal and re-sizeable hard upper torso suit built to date. It explains on their website that such designs were created with the intent to protect the suit and to highlight certain mobility features to aid suit testing. The designs were produced by the US space agency in collaboration with ILC and Philadelphia University.
"To take it a step further, we are leaving it up you, the public, to choose which of three candidates will be built," the website adds.
Here's what the options looked like:
Biomimcry: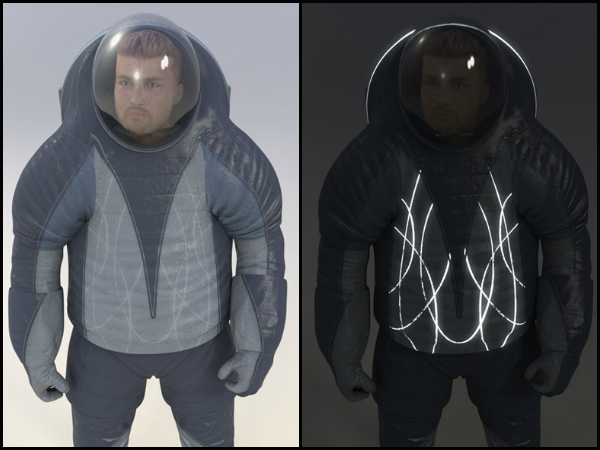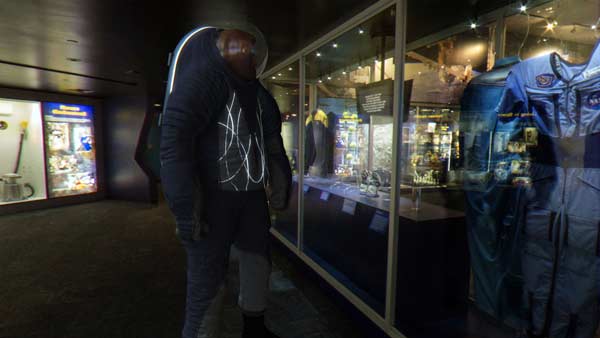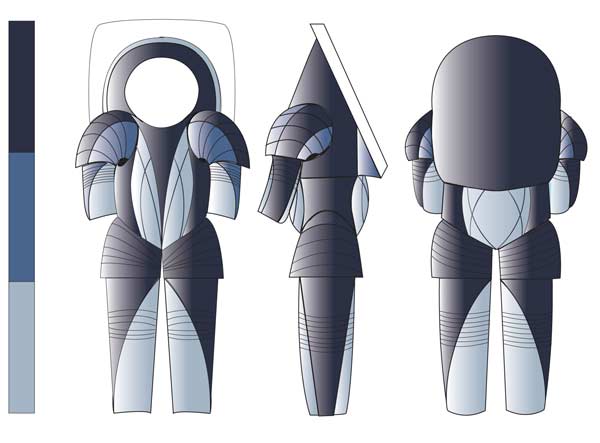 Technology: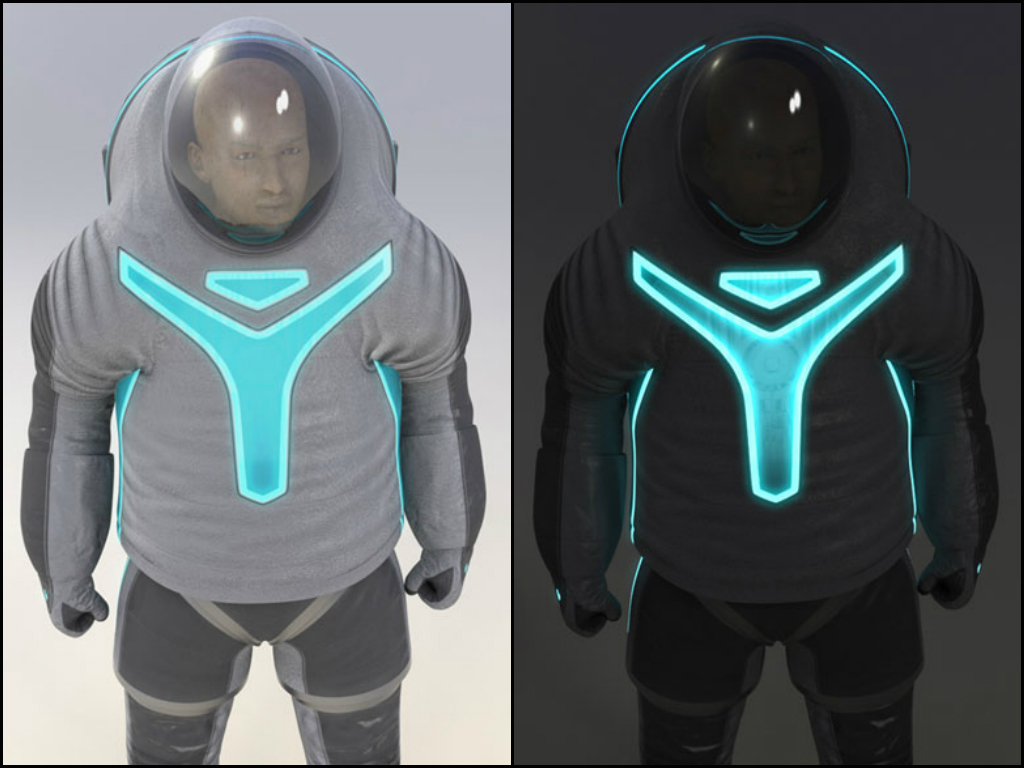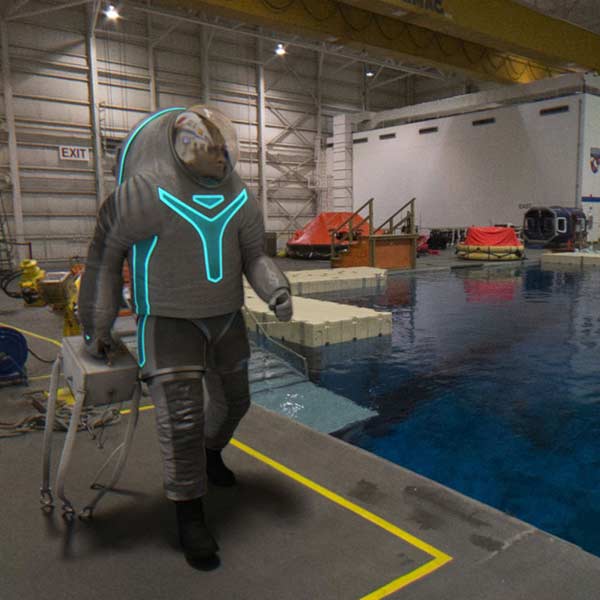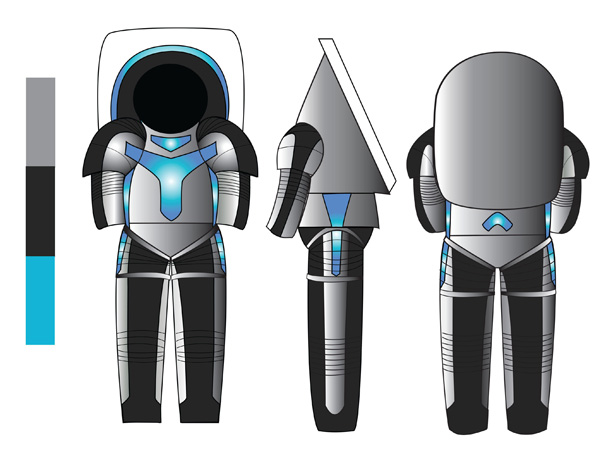 Trends in Society: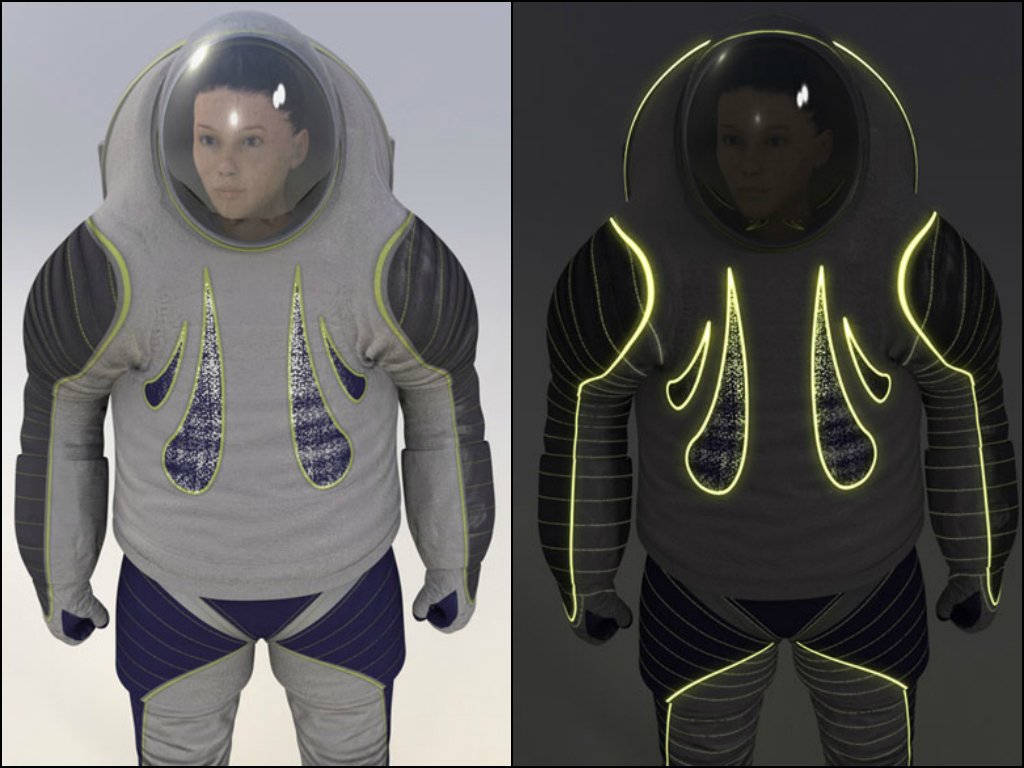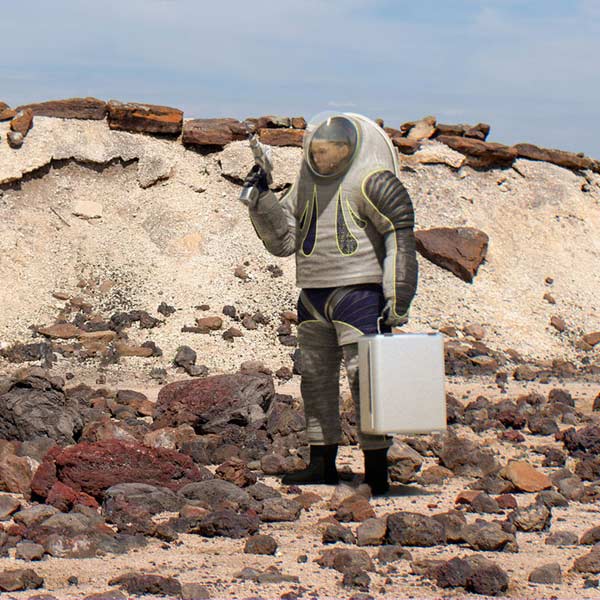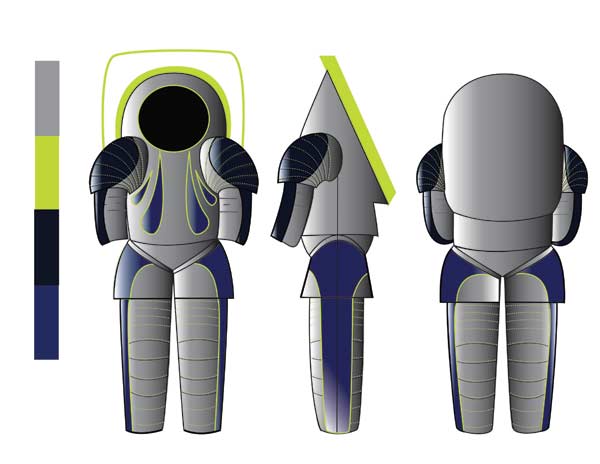 Image credit: http://jscfeatures.jsc.nasa.gov/z2/
To vote, visit the NASA website here.
Voting is open through April 15, 2014 at 11:59pm EDT, and results will be announced on April 30.