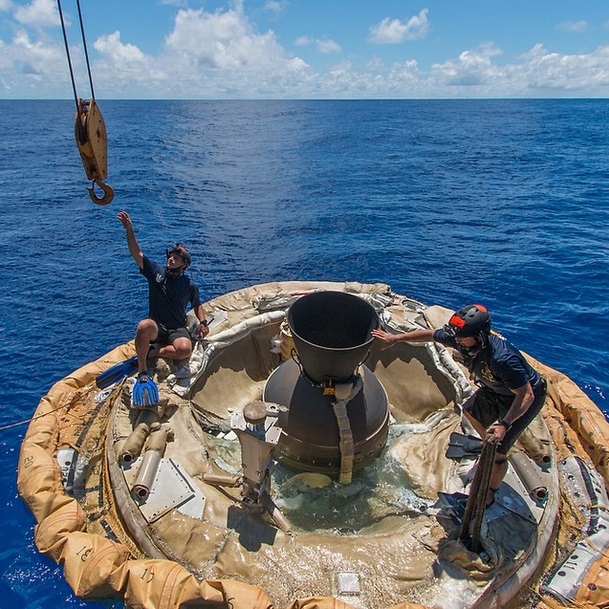 NASA has launched a Low Density Supersonic Decelerator in a bid to find methods to protect its spacecraft during landings in space.
The video of the saucer shows it being propelled 120,000ft into orbit by a giant balloon, imitating the rapid inflation technique of the Hawaiian puffer fish, and researchers are hopeful that this new technique will reduce the speed of spacecraft on landings, making it easier for NASA to land craft on planets like Mars, the Independent reported.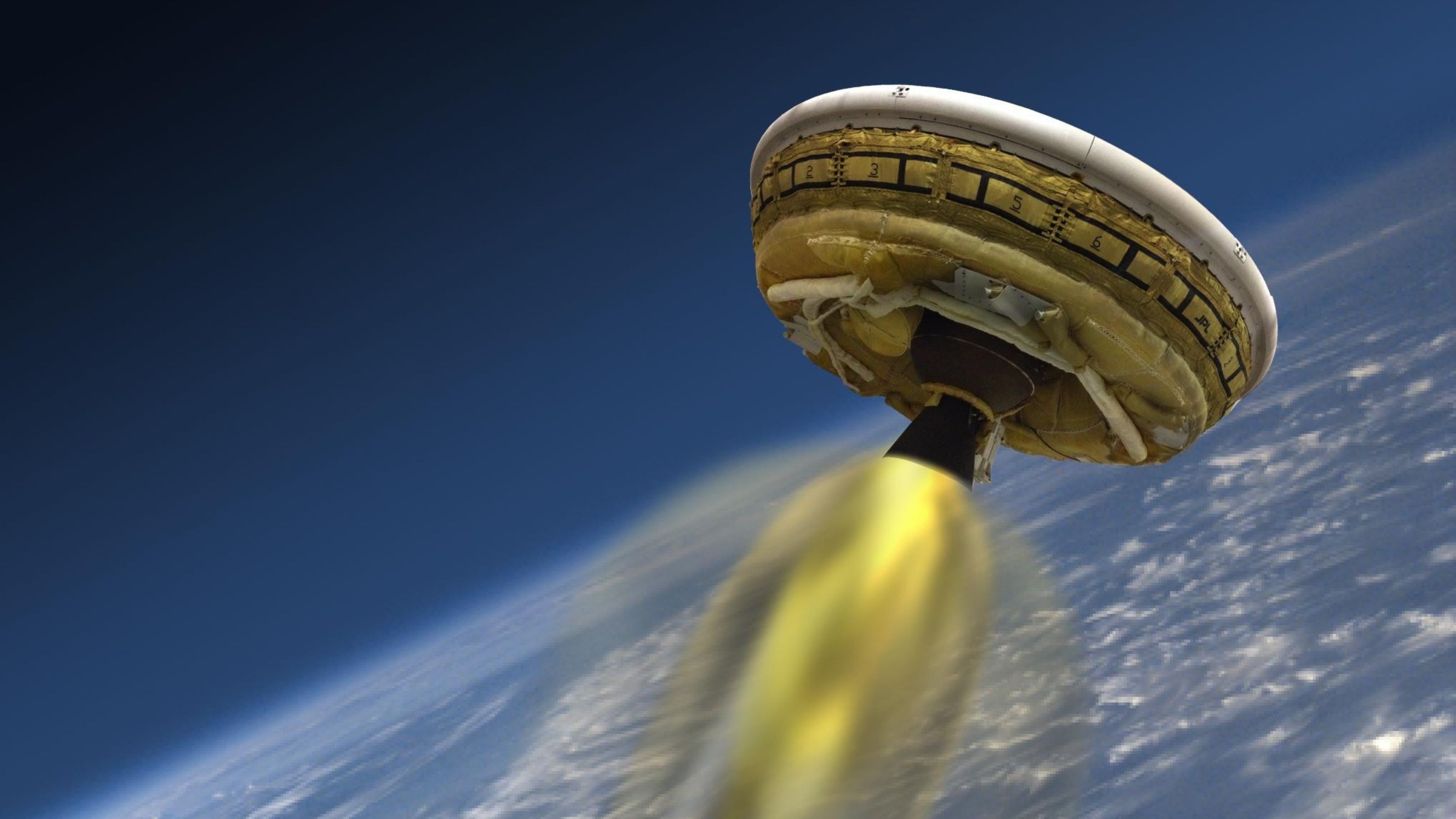 (Image: Nasa.gov)
On June 28, 2014, the vehicle was lifted to near-space with the help of a balloon and rocket in order to test new Mars landing technologies. The divers, from the US Navy's Explosive Ordnance Disposal team, retrieved the vehicle hours after the successful test.
This technique, which makes it possible to reduce a spacecraft's speed from four times to two and a half times the speed of sound, is essential for future NASA missions as heavier spacecraft will be sent out into the space.