With the success of India's space mission 'Mangalyaan' to Mars, Indian scientists have a lot to celebrate in the coming months. But, there are many Indians who have applied for a one-way journey to Mars by 2022 and only four candidates from across the globe will be selected for the final journey. DNA finds out the motivation, expectations and limitations of this project as scientists and academicians express their apprehensions about sending, 'Humans' to Mars.
After India's Mars mission successfully managed to catapult itself into the designated orbit and continued its journey towards the red planet, Indian scientists have been celebrating and how. This mission has been called as the 'low-cost', 'textbook precision' mission which will pave way for India into the elite league of countries having undertaken manned space exploration missions successfully to Mars.
In the meanwhile, many Indians intend to visit the red planet by as early as 2023 under the Project Mars one program and have already started their preparations.
Mars one program is organised by a Dutch NGO where a total of 20,747 Indians have applied to get a one-way ticket to the red-planet. Indians constitute the second largest number of applicants after USA followed closely by China at the third spot.
Some applicants like Abhimanyu Singh have started living in isolation to train themselves to clear various phases of Mars One mission that will test them on various parameters over a period of eight years. While some others have started being a part of organising committee of 'Million Martians meeting (MMM)." The fourth meeting of MMM will happen in Bangalore on 18 January 2014 and has been conducted in countries like USA and Russia.

Applicants in vogue: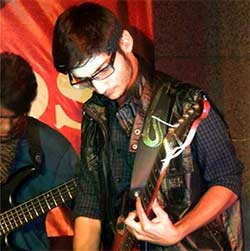 "I want to go to Mars by 2022 after clearing all the rounds. Although, my family is not very upbeat about it, they will come around eventually," quips 20-year-old Amulya Nidhi Rastogi who chanced upon the news in May 2012 and after going through the presentation of Mars One, decided his purpose in life. On being probed further about what he would miss the most from Earth, he nonchalantly mentions music, as he is into rock music and plays for a band as well.
Applicants had to upload a 70-second video on the Mars One website which gave details about their purpose for the mission, their sense of humour and definition of a perfect candidate.
"Considering I am into software development and stand-up comedy, I can survive in isolation and keep everyone jovial in difficult situation" states the 26-year-old Abhimanyu Singh who works as a software developer at J.P Morgan by day and resides in isolation at his one-room flat to train for the mission by night. This move will seriously raise many questions as the mission is a good 10 years away from fruition. The applicants also need to clear various rounds to qualify.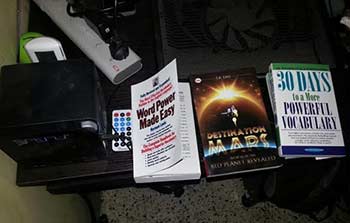 But, Abhimanyu is unfazed as he lives away from his sisters in a one-room flat in Mumbai,equipped with space exploration books, a radio and his laptop. Stating his ambition for the project, he states, "I always wanted to be an astronaut but could not be. But, now, here's my chance and I will not forsake it. I have altered my lifestyle and started training rigorously in the gym."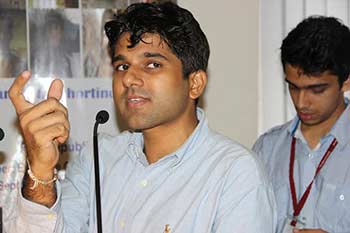 Although scientists are questioning the authenticity of claims by Mars one program, independent filmmaker Anil Sardarangani from Mumbai is completely sure about the veracity of claims. He states, "Yes, I believe that it will work out in the next few years. I always wanted to be an astronomer and fascinated by these things, hence want to be on board the trip."
The common thread binding all these young turks is their love to explore beyond what is possible and believe in the power of science, either realistic or unrealistic. Many are ridiculed at their work places for being eccentric, some are applauded for their passion too.
"My workplace colleagues make fun of me for taking a keen interest in this project but I believe that it's possible to inhabit Mars", states Abhimanyu who found out about this project via news android application 'Flipboard'.
"I don't think it's a realistic goal. Although the success of Mangalyaan gives us hope, it is not possible to send humans to Mars in the next ten years", states Dr S.D Sharma who teaches aerodynamics and fluid mechanics at IIT-Bombay.
The current spate of technology, funding and sustenance in harsh climatic conditions are the biggest questions being put forward by the scientific community.
Scientist Mayank Vahia from Tata Institute of Fundamental Research doesn't believe such a project will ever see the light of day. He puts across the facts very clearly, "It is not possible to recycle food, oxygen and water for nine months on a space shuttle which is an isolated locality. We tried creating biosphere experiments to check if humans could generate their own food which failed".
"Technology for such a project does not exist and its an unrealistic mission," he states finally.
Writer's take: All scientific achievements were possible only because humans were willing to take risks. Hence, if technology and funding go hand-in-hand then, this project may actually manifest in future. Also the concept of a reality show with four contestants on Mars is unrealistic and this may not work out unless Superman comes to the rescue.