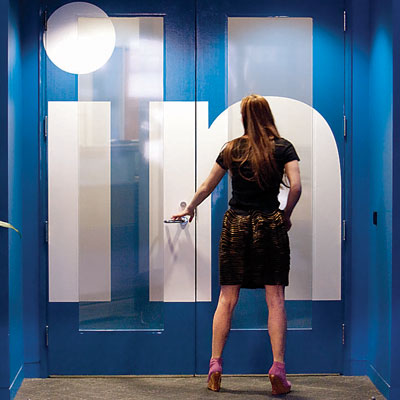 With over 300 million members, professional networking site LinkedIn is betting big on mobile handsets to drive growth. It is expecting 50% traffic to come from handheld devices.
"We know mobile is critical. Later this year, we are going to hit our mobile moment, where mobile accounts for more than 50% of all global traffic," LinkedIn Senior Vice President Deep Nishar said in a blog post.
LinkedIn is a platform that allows users to create their professional accounts and add recruiters and relevant people who can help further their career. Users add their professional experiences to their profiles and use it to network with people professionally.
Read : FULL TEXT: senior vice-president Deep Nishar talks about Linkedin's big plans to attract new users
Thank you to our 300M members! We're excited to continue to grow our network with you. http://t.co/o0mYQTFe19 pic.twitter.com/ETJmGa3paG

— LinkedIn (@LinkedIn) April 18, 2014
LinkedIn users from locations like Costa Rica, Malaysia, Singapore, Sweden, UAE and the UK access the website more on their mobile devices than on their desktop computers. On an average, 15 million profiles, 1.45 million jobs and 44,000 job applications are viewed everyday in over 200 countries through mobile.
He further added, "LinkedIn will continue to invest in building out what can be offered to the members in key countries,".
There are now more than 300 million LinkedIn members in the world and more than half of these members come from outside of the US according to data available with Linkedin.
LinkedIn started developing multiple mobile apps two years back to cater to member needs and compete with other social media platforms that are generating traffic through mobile based devices.
"While this is an exciting moment, we still have a long way to go to realise our vision of creating economic opportunity for every one of the 3.3 billion people in the global workforce," Nishar said.
He added that the company is working on delivering personalised experiences built around members and their identity, network and knowledge.
The company has partnered with handset makers like Apple, Nokia and Samsung and is working on adding more strategic partners.
Also read: Your LinkedIn profile is often sold to recruiters
Below are some tips for using Linkedin effectively:
* Think about your goals
* Post a picture.
*Use LinkedIn to remember names
*Make the most of your headline
*Post statuses
*Write a rich but concise summary
*Explore LinkedIn applications
*Add sections to your profile
*Join and participate in groups
With agency inputs