Pune chapter of TiECON held at Westin last weekend saw many entrepreneurs share their experiences and what it takes to make it big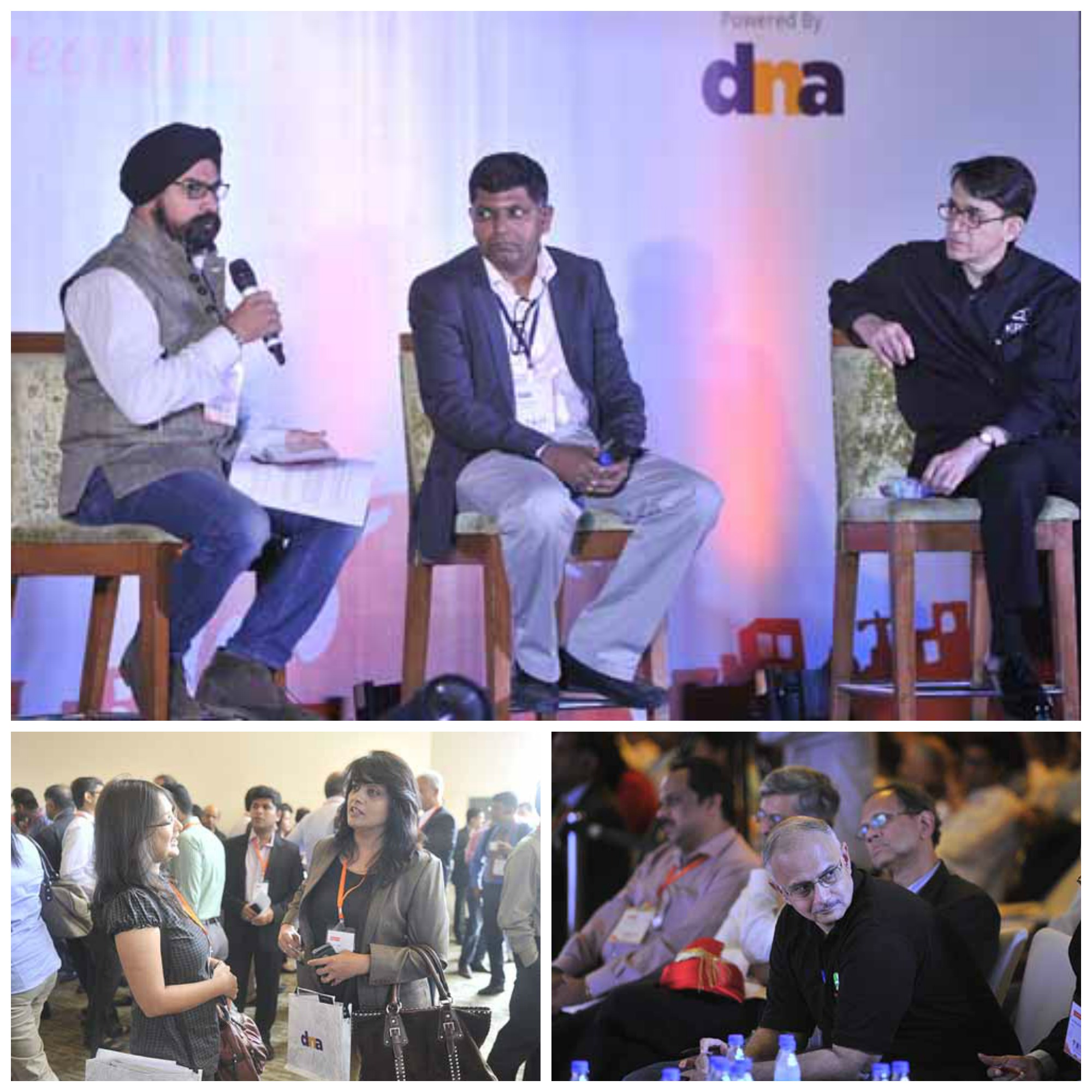 When Suketu Talekar, belonging to a conservative Maharashtrian Brahmin family, floated the idea of opening a brew pub after quitting a cushy job in P&G, his parents scoffed at him. "It's bad enough to drink and now you'll make it (alcohol)," they said, advising him against "eroding" the community's values and continue his current, "more respectable" job.
Talekar had to convince his family and eventually he succeeded. Moved by his passion and determination, his family decided to support him and thus was born The 1st Brewhouse, Pune's first brewpub at The Corinthian's Resort & Club, which went on to become a raging success that spawned similar brew pub stories in the country.
Talekar's was one among the many inspiring and successful entrepreneurial success stories narrated during the Pune chapter of TiECON at the Westin last weekend.
Aimed at connecting budding entrepreneurs with other successful business leaders, investors and experts, the event saw a massive turnout of over 600 attendees.
The speakers included luminaries from different industry verticals such as Mahesh Murthy, founder, Seedfund; Rajiv Bajaj, MD, Bajaj Auto; Aditya Kulkarni, co-founder, Little Eye Labs; K Ganesh, Partner, Growthstory.in; PR Ganapathy, COO, Villgro Innovations; Venky Iyer, CEO, Goli Vada Pav; Ravi Pandit, chairman & group CEO, KPIT among others. They all had their tales of achievement and inspiration to tell but here are a few that had everyone hooked.
Dare to be wise
Rajiv Bajaj, MD, Bajaj Auto
Ever thought homeopathic theories could apply to business? That's exactly what Rajiv Bajaj prescribes for companies to stay in the pink of health. Like homeopathy treats and cleanses the body off an illness from its root, young entrepreneurs too should resolve problems in their businesses by getting into the core of the issue rather than administering superficial solutions.
One has to be unique in at least one way in order to survive the race said Bajaj, adding that budding entrepreneurs should take decisive action instead of "talking more and doing less".
Success Mantra: "Be first by being different" and "Go an inch wide and a mile deep into your idea"
Embrace your failures
Aditya Kulkarni, Co-founder, Little Eye Labs,
In 2012, a bunch of five Bangalore-based geeks got together in an endeavor to create a world-class product. At a time when the market was struggling to compete with the sea of products available, they created a unique tool which could provide insights into any app and enable easy usage. Kulkarni recalls how they were discouraged by everyone around initially. People told them that it was a 'stupid' thing to do. But the same stupid thing changed their lives completely when one day Facebook acquired their product and asked them to join the league. He said that his main objective of being at the TiECON was to connect with young startups and share his insights and experiences to encourage them with the lessons they learned and how not to be bogged down by failures.
Success Mantra: "It's all about being there, where good accidents happen"; "India can make world-class products that can compete with anyone in the global market"

Believe in your product
Kattayil Rajinish Menon, director – Startups, Microsoft
According to Rajinish Menon, Pune has several benefits over other Indian cities that makes it conducive to business. Talking about the city's merits, he said that Pune is an automotive hub with constant innovations taking place. The city also benefits from a vast pool of highly experienced professionals thanks to its IT and services industry. The proximity to India's financial capital, Mumbai, gives it yet another strategic advantage. He also applauds the high participation from locals compared to city like Bangalore for its success.
Too often people get into entrepreneurship without a focus says Menon. Instead of getting their product validated from customers and conducting A/B testing, they just directly approach VCs without any trial. They need the right mentoring and coaching and this is where events like TiECON and companies like ours step in.
Success Mantra: "Stop herd mentality. Don't try to copy already successive ventures. Instead, focus on a niche idea to sell."
Bridging the gap between profit & welfare
Giving importance to welfare over money, the social panel consisting of P R Ganapathy, COO Villgro along with three social entrepreneurs spoke at length on bringing about changes in people's lives. Dr Abhishek Sen, Founder, Biosense, recalls his challenges journey in creating low-cost medical solutions, "We had certain hurdles but it's the failures which keep us humble, and then the successes that get us going." Aniruddha Atre, co-founder, BOPEEI, chipped in to share his thoughts on developing renewable energy and other technologies to help electricity reach the villages of India. Sudesh Menon, founder, Waterlife emphasised on the importance of providing sustainable water solutions to the underserved regions of India.