It might be called the God phone, but when it comes to the iPhone, users in India generally have not been spoilt for choice. Those wanting a bite of the Apple phone experience have generally had three models to choose from (and we are talking about phone editions here, not models differentiated by storage capacity - 16 GB, 32 GB and so on). Not this time.
When Apple released the latest editions of the iPhone in India, not only was it the first time it had released two versions of the iPhone at the same time - the iPhone 5s and 5c - but it also brought the number of iPhone models available in the Indian market to an unprecedented five.
So, which one would work best for you? Well, the end of the day, it always boils down to what you really need, but the following rough guide should help:
iPhone4: the veteran
Rs22,000 onwards
It might be getting a bit old in the tooth now, but the iPhone 4 is still around, and well, looks svelte enough to turn heads. Top that off with a decent 5.0-megapixel camera, a display which started the 'retina display' trend, and the fact that it runs iOS 7 very decently, and the iPhone 4 remains the perfect device for anyone wanting to dip their toes in the iPhone experience without making a massive dent in their bank balance. It is not all roses though - the phone is unlikely to get the major iOS update and is also likely to struggle with high-end games and apps. On the flip side, if it is browsing, mail, social networks and the odd casual game that you seek, packed into a device you can flaunt, the iPhone 4 remains a very decent proposition.
Go for it if: You want to have an iPhone to flaunt, and seek nothing more than decent Web-related stuff - browsing, mail and social networks.
Avoid it if: You are looking for some heavy duty gaming and also want the latest iOS updates on your device for another year or so.
iPhone4S: the real iPhone on a budget
Rs31,500 onwards
It might have come with a better processor, camera and Siri, the virtual assistant that responds to your queries (and wittily too at times),but on the surface, for many people the iPhone 4 was in distinguishable from the iPhone 4S. The build was almost exactly the same across the two designs. Those superior innards, however,mean that the iPhone 4S is able to handle most tasks at a faster clip than the iPhone 4 (it remains a very good gaming machine - we played Infinity Blade 3 on it), and the camera and Siri can make a huge difference to those who value performance. It is also more likely to be supported by Apple for future updates. Honestly, this is the closest you can get to a standard iPhone experience without getting into Rs 40,000 territory.
Go for it if: You want a near-complete iPhone experience at the lowest possible cost
Avoid it if: You are looking at trying out all the new apps that are going to be released for iOS 7 - they will be increasingly optimised for the newer iPhones.
iPhone 5c: the colourful one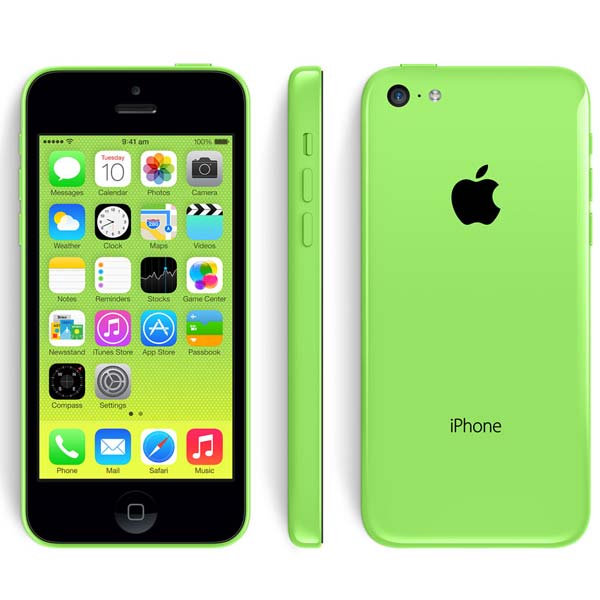 Rs41,900 onwards
You cannot help but feel a bit sorry for the iPhone 5c. In terms of tech specs, it is pretty much on par with the much-lauded iPhone 5 launched last year, but has nevertheless been mercilessly flogged by many critics for its 'plastic' frame. Apple has positioned it as the colourful iPhone for those who want great performance with a dash of colour, and well, we must confess it is the most funky looking iPhone we have ever seen, and feels reassuringly solid. The specs are good enough to ensure that it will be around for a while and can handle most apps and tasks with a degree of ease. The big question, of course, is going to be: whether one should not go for the metallic iPhone 5 by spending just a little extra?
Go for it if: You are fed up of the white, black and silver combos being served up by the iPhone and want a colourful-looking device with full iPhone muscle on it.
Avoid it if: You hate plastic.
iPhone5: riding into the sunset
Rs44,990 onwards
Apple shocked people all over the world when it announced that it would bed is continuing the immensely successful iPhone 5 and replacing it with the more colourful iPhone 5c. The iPhone 5 however is still available in most stores, and for many, it represents a better deal than the newer iPhone 5c, as it does look more classy with its metallic build.It still has very good specifications and was the first iPhone to sport a 4.0-inch display, and is likely to be supported by Apple's software updates for at least another year and a half. Flaunt worthy still and a performer to boot. It could be the biggest headache for the iPhone 5c.
Go for it if: You want an iPhone that performs brilliantly and looks classy, without clipping the Rs 50,000 barrier
Avoid it if: You are a fan of the latest and greatest - and have the budget for it
iPhone 5s: the new sheriff in town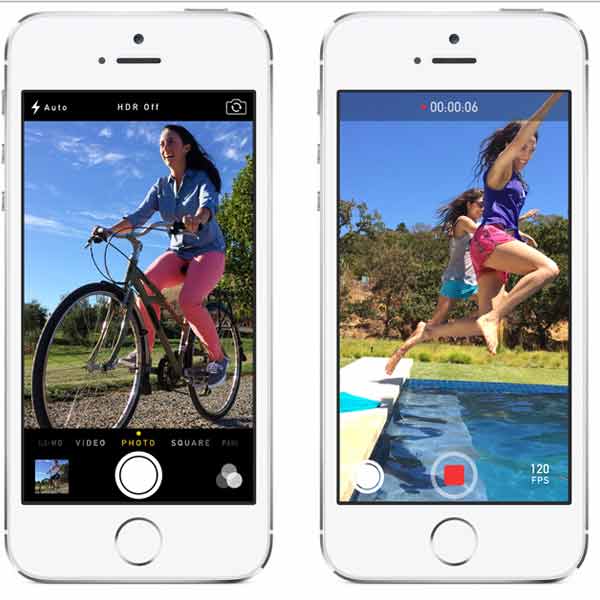 Rs53,990 onwards
Right, budgets not being a constraint, this is pretty much THE iPhone to buy. It looks awesome and comes with some very formidable hardware, including a 64-bit architecture, improved camera and a finger print identity sensor, which ensures that not everyone can simply pick up and start using your device. The result is performance that is frankly streets ahead of anything seen on an iPhone - and that includes the recent iPhone 5 and 5c. Yes, it costs a bomb and yes, it will be some time before all apps are optimised to make the most of that hardware, but this is the gold standard not just in iPhones but in smartphones for at least another year.
Go for it if: You are a heavy duty app user and like trying out the latest in the market
Avoid it if: Your needs are on the basic side and do not involve too much app use.