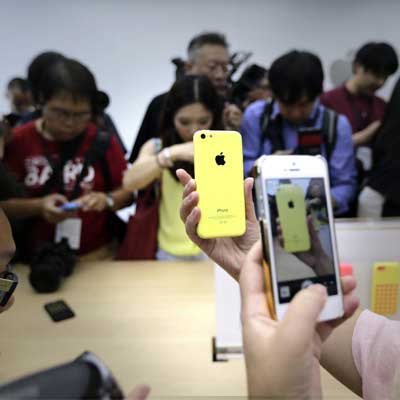 Here's some good news for all Apple fans. The 16GB iPhone 5c that was launched for Rs 41,900, is now selling on Amazon for Rs 37,289. The price of the device has been slashed by Rs 3,700.
Currently, the online site shows the yellow and blue 16GB iPhone models priced at Rs 37,289. On the other hand, the green, white and pink models sport a slightly higher price of Rs 39,500 each.
The iPhone 5c will reportedly be available at the same price across the nation.
The iPhone 5c has a 4-inch Retina display, and is powered by the older Apple A6x chipset (dual core). There's an 8MP rear facing camera along with a FaceTime HD camera.
This move by Apple reflects on the possibility of poor sales in the country. The tech giant had introduced the plastic version of its premium flagshio iPhone 5S to penetrate the arket even more. However, the slightly less priced iPhone 5C failed to impress the Indian tech geeks and Apple's game plan seems to have failed.
Also Read:
Apple iPhone 5S or iPhone 5C: Which one to buy?
Why the iPhone 5C is a smart move by Apple
Apple gets India in line: Massive queues to buy iPhone 5S and iPhone 5C on the day of launch