Apple Inc last week sent official invitations to a Sept. 10 event at which it is expected to unveil the latest version of the iPhone, possibly in colors other than its trademark black and white.
"This should brighten everyone's day," the typically cryptic invitation read.
dna brings you live updates from Cupertino.
Here's what you can expect from today's launch event.
Apple CEO Tim Cook takes the stage to announce what he has been promising for since months. With iOS 7, "iOS will become the world's most popular operating system," says Cook.
Craig Federighi then takes the stage to make a few announcements.
iOS 7 will be free starting Sep 18th.
With iOS 7, Notification Center is now available from the Lock screen. You can see all your notifications just by swiping down from the top.
The Camera app now allows you to switch between different modes - video, photo, square and - with just a swipe.
New versions of iWork, including, Pages, Numbers, iPhoto, iMovie and Keynote are free.
iPhone 5C

The iPhone 5C will be available in green, white, blue, pink, and yellow.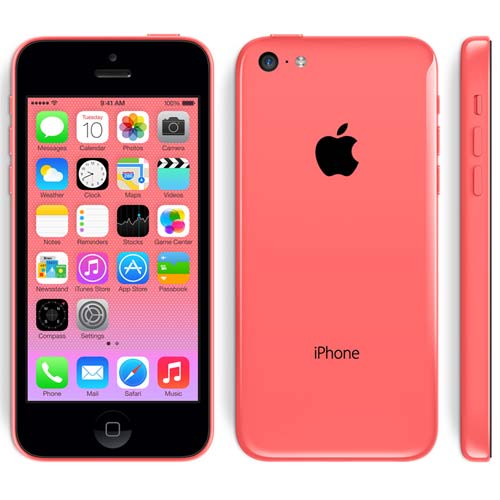 "It's made with all the incredible technology of the iPhone 5," says Phil Schiller. "The entire back and sides are made from a single part," he adds.
It will have a 4-inch Retina display, integrated touch layer.
Processor: A6 processor, same as the iPhone 5.
Battery: The battery is slightly larger than it was on the iPhone 5. It has the same 8-megapixel rear camera. New FaceTime HD camera on the front, larger pixels, and backside illumination.
Cost: $99 for 16GB, $199 for 32GB on a two-year contract.
Jony Ive is on next.
"We took the same fanatical care of how the iPhone 5C feels in your hand," he says about the 5C. "It's quite remarkable when something feels familiar and yet is new at the same time. That's the iPhone 5C," he adds.
iPhone 5S
The iPhone 5S will be available in silver, Gold, and a "new space gray."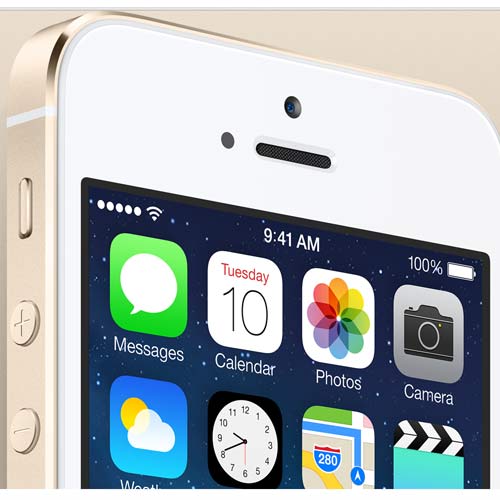 It will have a 64-bit chip, the first ever on a smartphone.
The iPhone 5S has a new part - the motion co-processor called the M7 that works alongside the A7. It measures the accelerometer, compass, and gyroscope. It can tell apps when you're walking, stationary, driving.
New iSight camera: The 5S will have a new, five-element Apple-designed lens with an F2.2 aperture. The sensor has a 15 percent larger active area.
The new camera has dual-LED flash -- cool and white & warm and amber.
New SloMo mode captures HD video at 720p at 120FPS.
Battery: 3G talk time is 10 hours. Up to 250 hours of standby
Touch ID: New security feature introduced. It uses a key which you have everywhere you go - your fingerprint. So you won't need to remember passwords or codes anymore. The sensor is 170 microns thin, senses 500 ppi and scans sub-epidermal layers of your skin to detect it's you.
It has been built right into the home button which is made of sapphire to avoid scratches.
Interestingly, fingerprints are encrypted and are not made available to apps. They cannot be shared on iCloud either.
Cost: 16GB for $199, 32GB is $299, 64GB is $399 on two-year contract.
The iPhone5 will be discontinued. iPhone4S will be available for free on contracts in the US. Apple iPhone5S & iPhone5C pre-orders to begin from Sep 13th, will be available in stores starting Sep 20th in the US.