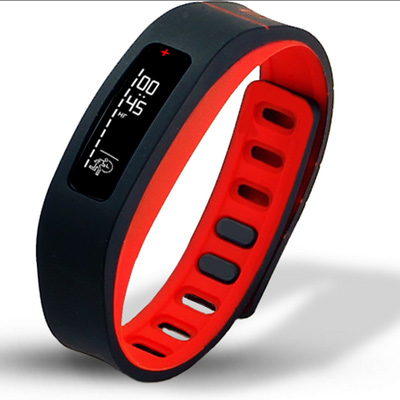 Indian entrepreneur, Vishal Gondal who sold his last startup Indiagames to Disney for around $100mn announced his latest venture, a wearable fitness band called GoQii (pronounced Go-Key).
The startup has an impressive list of investors from Silicon Valley which includes Steve Luczo - Seagate chairman, Amit Singhal - Senior VP at Google Inc, Mike McNamara - CEO of Flextronics along with Bollywood actress Madhuri Dixit Nene and her husband Dr Shriram Nene who is serving as the Chief Medical Officer.
Gondal got the idea of the fitness band after using a plethora of fitness accessories and giving up on them one after the other. He always found himself taking this data from the devices to his personal trainer who would then offer him a customised solution. And this is what GoQii actually is; a fitness band which collects your health and activity data which in turn is used by a personal coach to offer customised advice via real time chats or scheduled audio / video calls.
"The calls can be for durations between 15 minutes to an hour," says Gondal.
For example, you could ask your coach...
I'm going for a holiday next week, what are the possible exercise options I have?
I intend to run the marathon this year. What changes should I make to my diet?
Although, it's an Indian startup, Gondal has managed to string together a team from across continents. While the device hardware has been designed in California & Mumbai, the software has been entirely developed in Mumbai itself, whereas the GoQii bands are currently manufactured in China.
Vishal Gondal has also managed to get some big names onboard who have not only helped design the software program but will also be actively involved in monitoring the program and improving it consistently in the future. This list includes:
Dr. Shriran Nene - MD, FACS, Cardiovascular & Thoracic Surgeon
Kendra Markle - Behaviour Change Designer With Stanford Prevention Research Cente
Luke Coutinho - Author, Nutritionist, & Health Coach
The personal coaches, currently all Indians, have been trained in nutrition and fitness, says Gondal. These coaches are in turn guided by the experts on the list to ensure the users get the best possible advice.
"They won't be giving medical advice but will help people change lifestyles."
Users can also collect Karma points with their activities which are then converted into cash by donors and the donation is made towards a cause via Oxfam International, a leading NGO.
How this works?
The GoQii app allows users to select their cause. A marketplace of donors selects how much they want to donate for which cause. Every karma point you earn goes towards the cause you select, in turn, a donor donates an amount to the cause.
The GoQii hardware is currently in the beta stage and being sold only to 1000 Indians on a first come first serve basis for free with coaching service plans of Rs. 5,999 & Rs. 9999 for duration of 6 and 12 months respectively.
Although there are other similar players in the market like FitBit & Samsung's Galaxy Gear Fit, Gondal says that they are not competitors but probable future partners, adding that GoQii is about the software service and not the hardware.
"We are offering a habit change program", he adds.