If there is one thing that excites tech enthusiasts more that Google's annual developer conference Google I/O, it's probably the fancy merchandise that the tech giant is known to hand out as gifts to their attendees. This year, the object of tech desire was a piece of cardboard!
Google left the attending developers scratching their heads when they handed out a piece of cardboard to them. But, the cardboard was actually a poor man's gateway into the world of augmented virtual reality.
The project, "very aptly" named Cardboard, appears to be a cheap version of what is known as the Oculus Rift: A virtual reality headset for 3D gaming. The "Mockulus Rift" as some are calling it, can be made using the cardboard piece that Google handed out.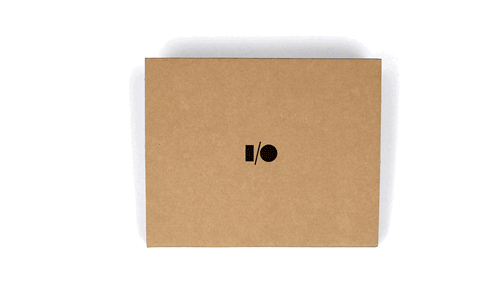 The process is quite simple. Take the box of cardboard given by Google, fold it following the set of instructions, download the Cardboard app on your smart phone, and place the phone in the box. Lo and behold! Your phone is now a portal to virtual reality.
Watch: A vine video showing the cardboard assembly:
"We want everyone to experience virtual reality in a simple, fun, and inexpensive way. That's the goal of the Cardboard project", say Google developers.
One of the interesting features, is the simple magnet clicking system. When you pull and release the magnet ring, your phone's magnetometer detects changes in the magnetic field and works like a click.
Cardboard is Google's way of promoting development of next generation immersive digital experiences. The open software toolkit which accompanies the cardboard and is available on the website, makes writing VR software a child's play for web and app developers, claim Google developers.
If you couldn't attend the Google I/O and failed to get your hands on the Cardboard, there is no need to be disappointed. Google has a step by step guide to build it using everyday objects on their site.
Here's a video to let you know more about Cardboard:
Read more about the Google Cardboard on the Google Website here.