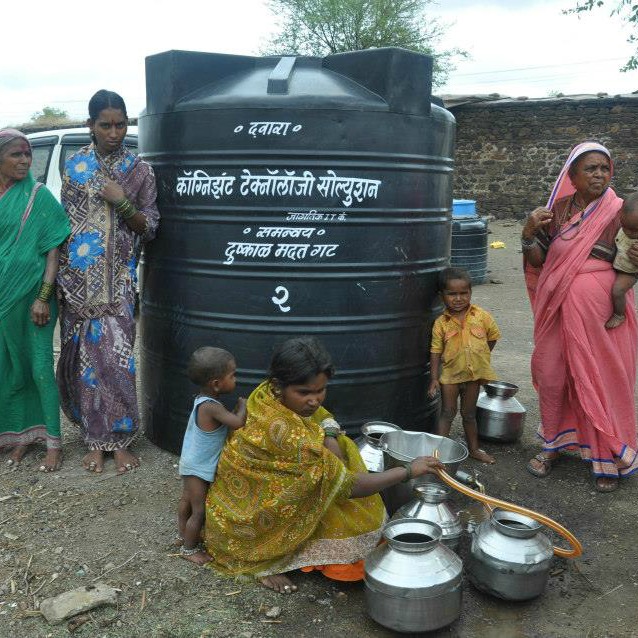 Pune: Back in 2012, when the entire state was reeling under drought, a bunch of like-minded people from various fields like information technology, construction, young entrepreneurs and college fields came together to form the 'Drought Help Group' on Facebook.
With the help of the platform, the group managed to build a wide network of 1,000 members across the state and succeeded in providing help through donations to many villagers.
The success story of using the social media platform to bring immediate relief service to drought-affected people has impressed none other than Facebook who sought the story from the founder members of the group and uploaded it on their 'Facebook Stories' section on April 8.
The group, which has now close to 10,000 members, recently received the prestigious Manthan Award from Digital Empowerment Foundation, New Delhi.
Founder member of the group, Jaydeep Pathare said that the state witnessed the worst drought in 40 years in 2012.
"There were reports of deaths and people from the remote areas of the drought-affected districts were finding it difficult to procure drinking water. Even cattle died due to water and fodder crunch," he said.
He added that the group members felt that it was their duty to help these people. "My mentor Ravi Ghate and I then coordinated and conducted a meeting in February 2013 and formed the group. We decided to use Facebook as the mediator and decided to connect the drought-affected people to other citizens who wanted to help," said Pathare.
Ghate, while speaking to dna, said that they then appointed village coordinators who started posting photos of the drought-affected areas and donors from the urban areas started providing help in the form of water storage tanks, helping the villagers de-silt the rivers and canals so that the water holding capacity can be increased.
Ghate added that the efforts of the group got recognition from the Delhi-based Digital Empowerment Foundation run by Osama Manzar.