It's April 1, and once again Google has taken unsuspecting Netizens on a ride by springing up a new prank — the 'Gmail Shelfie' on the Gmail interface.
After the Pokemon Challenge, Google has come up with this new trick in which they play on people's obsession for selfies.
So, what exactly is this Gmail Shelfie. The pop up on the Gmail interface goes like this: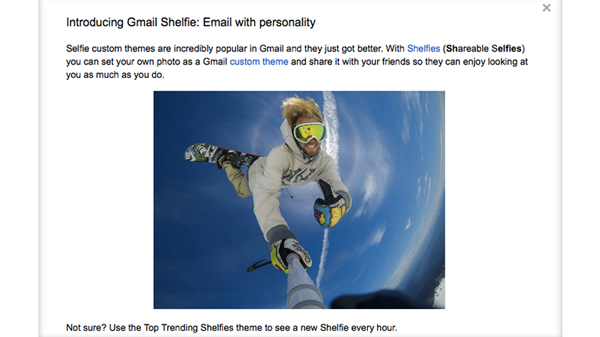 A Google blog post by "Greg Bullock, Software Engineer", says, "You all love setting selfies as your custom theme in Gmail, but you've told us there's one major problem: there isn't a way to share your selfie with others.
"As the pioneering platform for selfies, Gmail is committed to being at the forefront of innovation in the selfie space. And we think it's a tragedy that your handsome hair, luscious lashes and beautiful brows have been trapped in your own inbox. Until now, that is. Today, we're proud to free your selfies by launching Gmail Shelfie, the SHareable sELFIE. "
It also shares an example of what a shelfie will look like.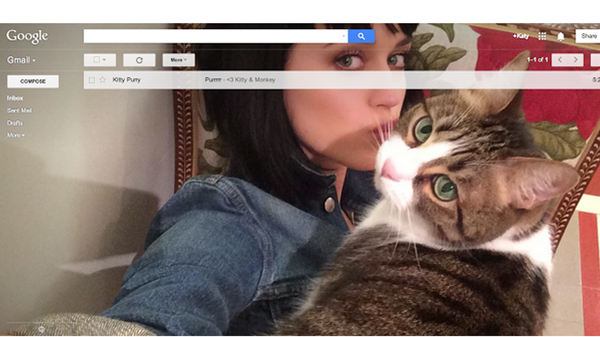 Wondering how to go about it?
The post says, "Got an awesome selfie? Upgrade it to a Shelfie! Simply open or refresh Gmail on the desktop and share it with your friends. (Gmail Shelfie is rolling out over the next few hours.) If you're looking for inspiration, set your theme to Gmail's top trending Shelfies. You can also see who's currently trending on our Google+ page."
So, there you are. Follow the intructions and make your (fool's) day with a 'Shelfie'.
Also, here are some of the trending Shelfies shared by Gmail's Google+ account: