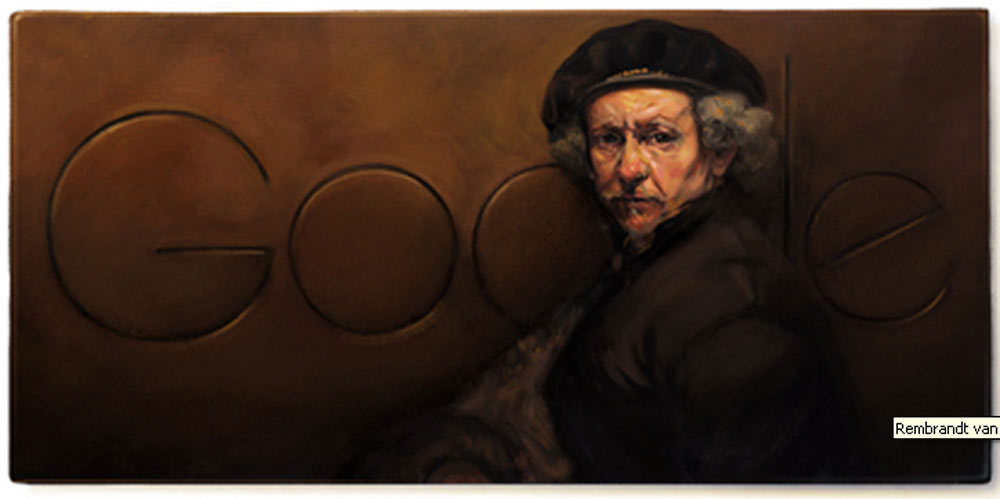 Google has dedicated a doodle to Dutch painter Rembrandt van Rijn on the ocassion of his 407th birth anniversary on Monday.

Born on July 15, 1606, Rembrandt is one of the greatest painters and printmakers in European art history.

Not only is he famous for producing works such as The Night Watch (1642) and The Anatomy Lesson of Nicholaes Tulp (1632), Bathsheba at Her Bath (1654) and Syndics of the Drapers' Guild (1662), but is also known for his collection of self-portraits.

The doodle features one of Rembrandt's self portraits painted in 1659, where he is seen with a turned up collar with the words Google written behind him.

The artist who passed away at the age of 63 on October 4, 1669, continues to be an inspiration for artists and art enthusiasts alike.