Google dedicated a doodle to MS Subbulakshmi on its India homepage to mark the renowned Carnatic vocalist's 97th birthday on Monday.

The doodle features the singer holding a tanpura with her trademark red and black bindis prominent on her forehead. The letters of the word Google have been portrayed by a tabla, mridangam and ghatam.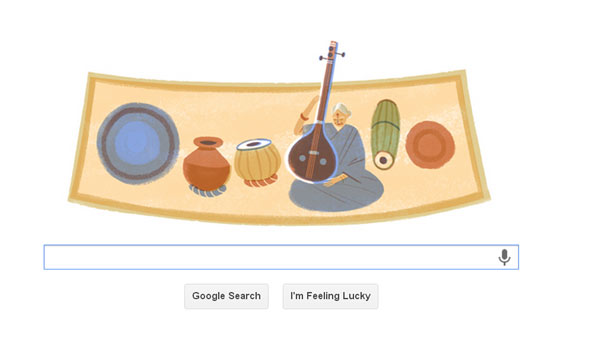 Subbulakshmi was born in Madurai to veena player Shanmukavadiver Ammal and Subramania Iyer, she started learning Carnatic music at an early age and trained under the tutelage of Semmangudi Srinivasa Iyer. She also learnt Hindustani music under Pandit Narayanrao Vyas.
The musical genius gave her first public performance at the age of 13 at the prestigious Madras Music Academy.

Subbulakshmi was the first musician ever to be awarded the Bharat Ratna and also the first Indian musician to receive the Ramon Magsaysay award.

Former Prime Minister Jawaharlal Nehru had once said of the singer: "Who am I, a mere Prime Minister before a queen, a queen of music."

One of the greatest exponents of Carnatic music, Subbulakshmi is revered by generations of musicians.