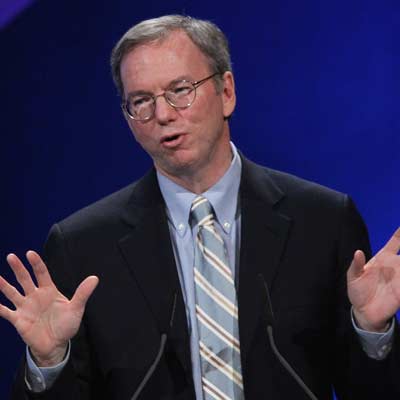 Google's executive chairman Eric Schmidt has predicted that everyone is going to have a smartphone in 2014.
In an interview with Bloomberg TV about 2014 trends, Schmidt highlighted the growing importance of big data for businesses and the rise of personal genetics.
According to Mashable, he said that a 'new generation of applications' will be seen in 2014 to fill changing needs for entertainment, social networking and more.
Schmidt admitted that he completely missed the boat on social media while he was CEO at Google.