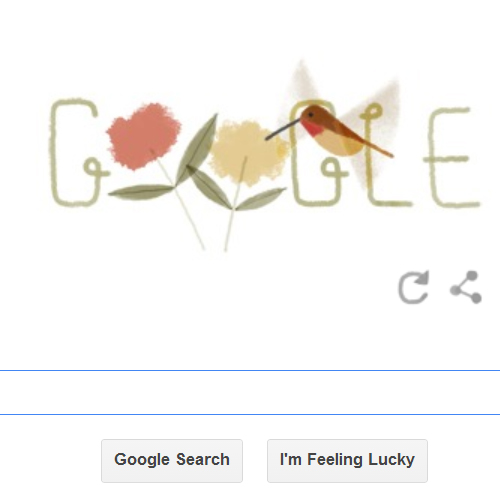 On the occasion of Earth day 2014, Google has come out with six animated doodles depicting various species. The doodles depicted these species in their natural habitat in a colourful manner.
The species included – Rufous humming bird, Japanese macaque, Veiled chameleon, Moon jellyfish, Puffer fish and a Dung beetle.
Google's animated doodle represents the species' natural habitats and the importance of their conservation. The message is strong and loud that humans need to safeguard nature if these species have to survive.
In the first doodle, a Rufous Hummingbird flutters while two flowers take the position of the two Os. You need to click on the screen for the next doodle to appear in a slideshow format. The second doodle shows two Japanese macaques shivering in snow and replacing the two Os of the word Google. This is followed by a moon jellyfish moving upwards in water.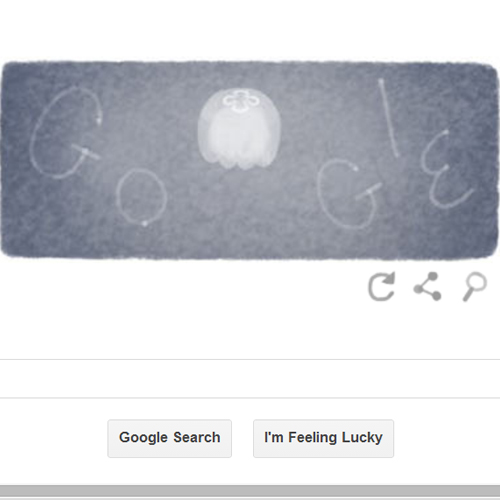 The next doodle includes a spinning and bloated puffer fish, followed by veiled chameleon that camouflages to show the Google logo that it partly covers. Finally, a dung beetle is shown moving a dung-ball bigger than its own size.
Earth Day is celebrated in more than 192 countries each year to demonstrate support for environmental protection and was started in 1970. The first Earth Day family had participants and celebrants in 2,000 colleges and universities across the United States, and roughly 10,000 primary and secondary schools. It brought 20 million Americans out into the spring sunshine for peaceful demonstrations in favour of environmental reform.
Below is the Earth day anthem:
Joyful joyful we adore our Earth in all its wonderment
Simple gifts of nature that all join into a paradise
Now we must resolve to protect her
Show her our love throughout all time
With our gentle hand and touch
We make our home a newborn world
Now we must resolve to protect her
Show her our love throughout all time
With our gentle hand and touch
We make our home a newborn world
Here is a video: