After Bangalore, Kochi, Mumbai, Delhi and Chennai the special event will be conducted in the city from 16 May to 18 May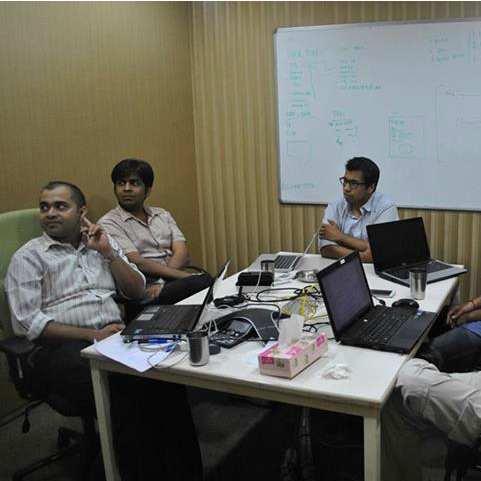 In an unique event this weekend, out-of-the-box thinkers, enterpreneurs, designers and software developers will be coming together for a weekend product camp to take their idea an inch closer to realization. In50hrs as the name suggests would entail participants forming teams, spending 50 hours together,working on an idea and eventually building a product prototype.
Vijay Anand, organizer and director of The Start Up center said, "Often fantastic ideas remain unrealized but this event offers a chance to see if they can turn into something big." Working with groups of people from different backgrouds and talent sets at the event gives a platform to business start-up seekers to reconsider these ideas and frame them in a prototype which will then be display ed to all and reviewed on the last day.
Ritesh Singhania who found his company Parchly , a on demand mentoring website, at the last In50hrs 2013 said, "We had about 10 mentors over the weekend guiding us at every stage." After building the prototype and getting a good feedback, Singhania and team applied for the resident program at the start-up center run by Anand in Chennai. They graduated the pre-accelator program in the second week of May 2014 and have an actual market ready product and company.
Birinder Singh from ThoughtWorks who will be a menotr said, "I try to challenge participants basic assumptions about customers and market fit, direct them to focus on solving a real world problem and then force them to validate their solution."
The event organizers have decided to not declare any winners. Anand added "Winners often dropped their ideas as soon they won the title and the ones that din't win were the ones who went on to take their ideas to reality, sometimes just to prove a point."
Having seen overwelhming response in other cities Anand added,"Each year about 1600 people join us from technology related fields, we expect the same response from Pune too. And have kept registrations open till mid night Friday."
As per their statistics, one third of the teams that come together at In50hrs stay together post the event and ship the product - at the least an alpha launch page. Its a huge gulf crossed, because once people sign up, wanting to test the product the team gains momentum to wanting to launch it.
In50hrs
Date: 16 -18 May
Venue: ThoughtWorks Technologies (India) Pvt Ltd. (Yerawada)
For details, visit: http://www.in50hrs.com